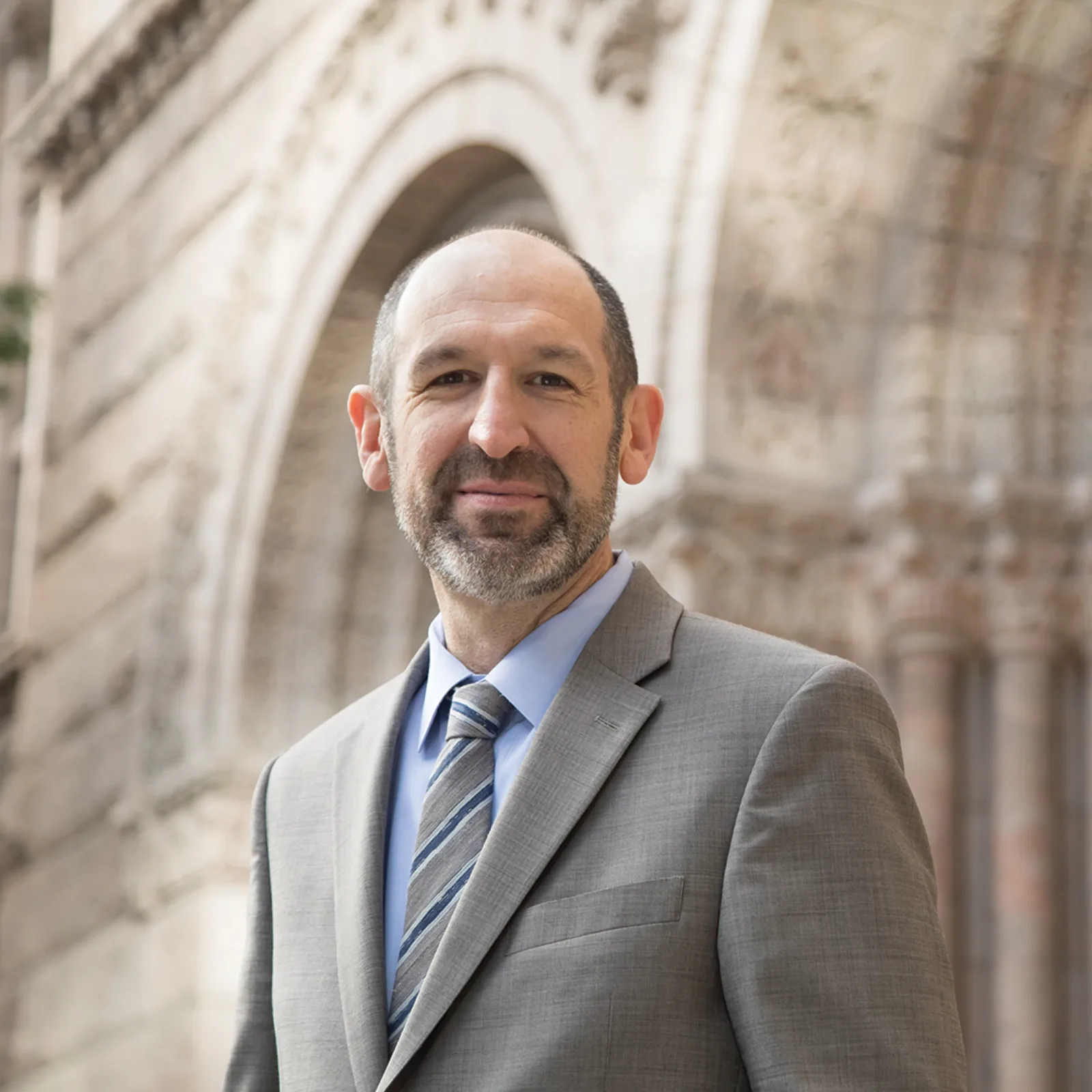 Daniel Greene became President and Librarian of the Newberry Library in 2019. He previously served at the Newberry as both Vice President for Research and Academic Programs and Director of the Dr. William M. Scholl Center for American History and Culture.
Prior to returning to the Newberry as President, Greene curated Americans and the Holocaust, an exhibition that opened in April 2018 at the US Holocaust Memorial Museum in Washington, DC. Greene's co-edited (with Edward Phillips) book, Americans and the Holocaust: A Reader, was published by Rutgers University Press in 2022. The exhibition also inspired The U.S. and the Holocaust, a documentary film directed by Ken Burns, Lynn Novick, and Sarah Botstein that aired on PBS in September 2022. Greene served as an advisor and appeared in the film.
Greene's first book The Jewish Origins of Cultural Pluralism: The Menorah Association and American Diversity (Indiana University Press, 2011) won the American Jewish Historical Society's Saul Viener Prize in 2012. He's also the co-author of Home Front: Daily Life in the Civil War North (University of Chicago, 2013), which accompanied a co-organized exhibition between the Newberry Library and the Terra Foundation for American Art.
Greene has been an Adjunct Professor of History at Northwestern University since 2013 and a Distinguished Lecturer for the Organization of American Historians since 2015. He serves on the board of directors of the Center for New Deal Studies at Roosevelt University, the academic council of the American Jewish Historical Society, and the Taube Family Holocaust Education Advisory Committee at the National World War II Museum in New Orleans.
Greene earned his PhD in history at the University of Chicago.