The Newberry's Spencer Napoleonica Collection contains thousands of primary sources—chiefly letters, other manuscript documents, and prints—written by and about Napoleon, his family, and his military and political inner circles. Among them are documents that provide intimate glimpses of momentous, earth-changing events.
On May 5, 1821, Napoleon Bonaparte died, defeated and in exile, on the island of Saint Helena. Thirteen years earlier, on May 6, 1808, Napoleon must have felt he was nearly unstoppable: he ruled as Emperor of the French and King of Italy, had occupied Portugal, and had now betrayed his supposed alliance with Spain to claim that nation for his empire as well.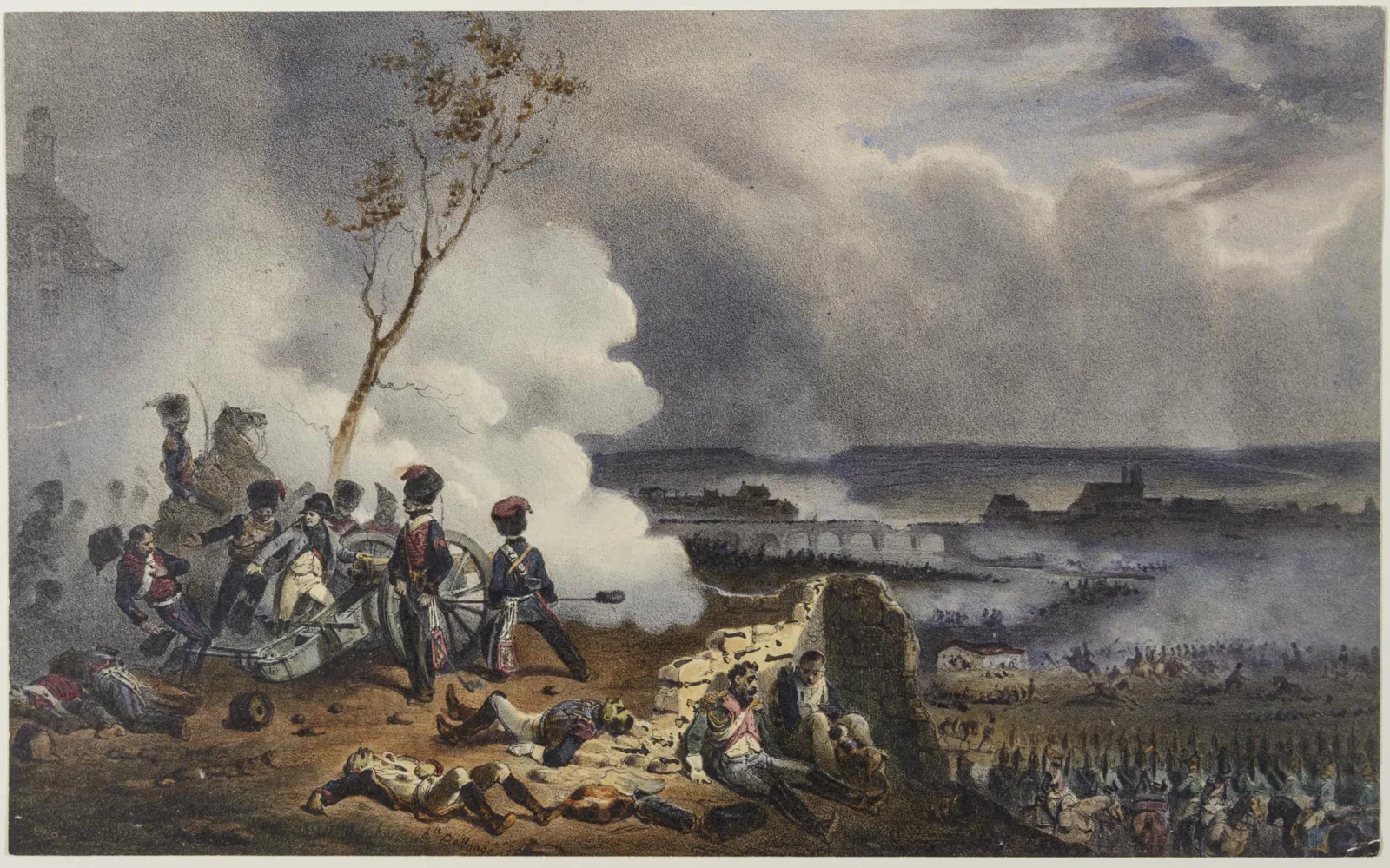 He wrote to his stepson, Eugène de Beauharnais, to inform him of the progress there (transcribed and translated from the original French handwritten letter into English):
"My son,
You will find herewith a brochure informing you of the situation in Spain. We are nearing a solution. King Charles [Charles IV of Spain] has surrendered to me all rights to the throne. I am removing him to the country with the Queen and some of his children. Some day or other will bring about a treaty. The Prince of the Asturias [Prince Ferdinand of Spain, who had become King Ferdinand VII in March 1808] has returned the crown to King Charles. The Grand Duke of Berg [Joachim Murat, Napoleon's brother-in-law] has been named Lieutenant-General of the Realm and President of all the Councils.
There was an insurrection in Madrid on May 2. Thirty of forty thousand persons assembled in the streets and in houses and fired from the windows. Two battalions of fusiliers of the Guard and 400 or 500 cavalrymen brought things back to normal. More than 2000 of the troublemakers have been killed. I have in Madrid 60,000 men who have nothing to do. We took advantage of this affair to disarm the city.
Your affectionate father,
Napole
Bayonne, 6 May 1808"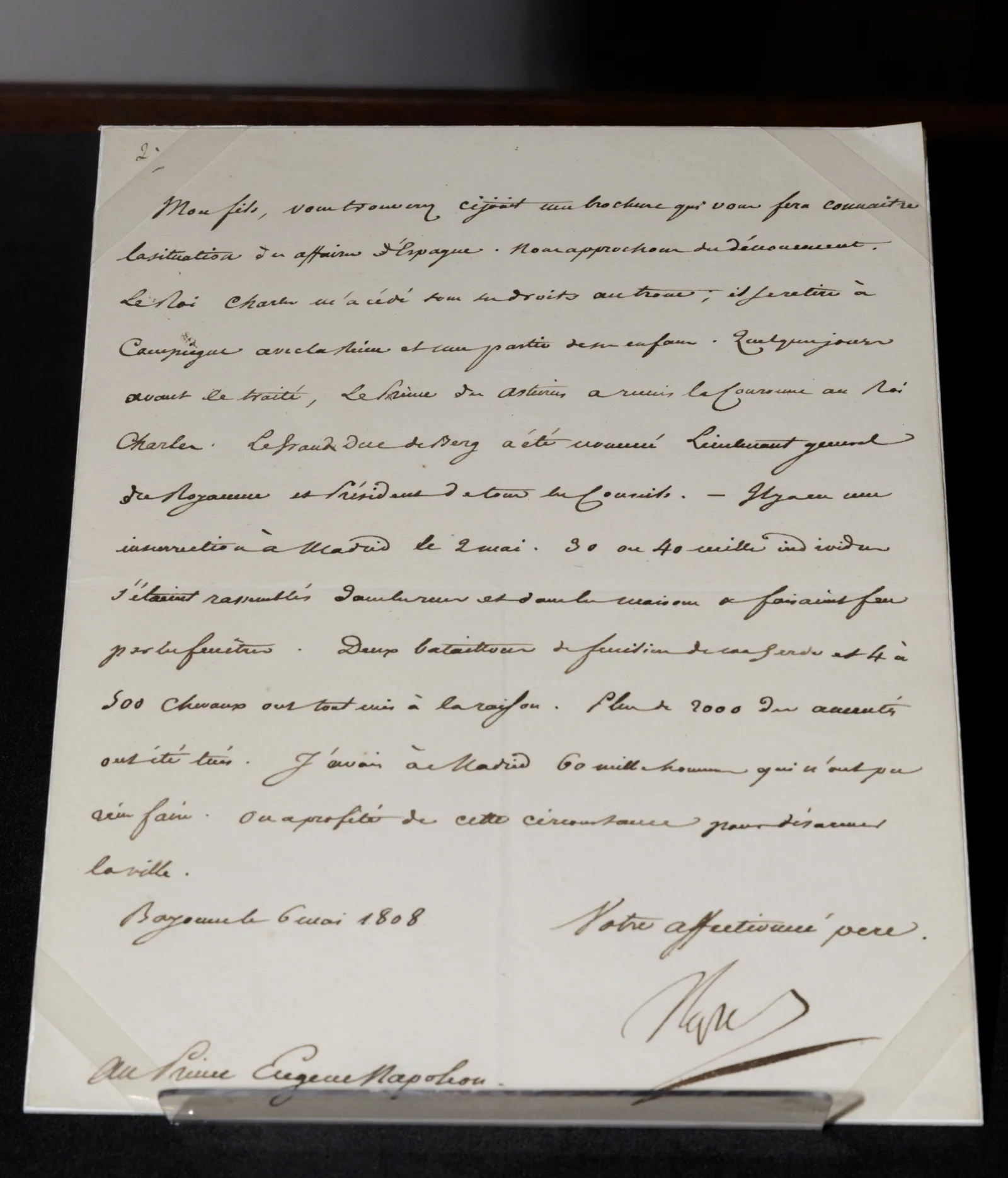 Little did Napoleon know that his ruthless crackdown on the Dos de Mayo uprising would foreshadow a nearly six-year-long struggle for the independence of Spain, and that the opposition to the brutality carried out in his name would inspire the groundbreaking paintings of Francisco Goya. Even less could he anticipate the reverberations of his occupation of Spain and Portugal across the Atlantic Ocean.
The independence struggles in Spain and Portugal would, in turn, allow the movements toward independence from Spain and Portugal throughout Latin America to blossom and take root. Spanish subjects throughout the Americas rejected rule by the French. From Buenos Aires to Mexico City, they formed local juntas to govern—at first, ostensibly in the name of deposed King Ferdinand VII, but also moving toward self-government and organizing military force in support of independence.
This letter is on display in the exhibition ¡Viva la Libertad! Latin America and the Age of Revolutions, open at the Newberry through July 24, 2021.