Use the Collection in Person
Whether it's a letter from Michelangelo or a doodle drawn in a 19th-century textbook by a procrastinating student, primary sources bring the past to life. You're free to explore these historic materials yourself in the Newberry reading rooms.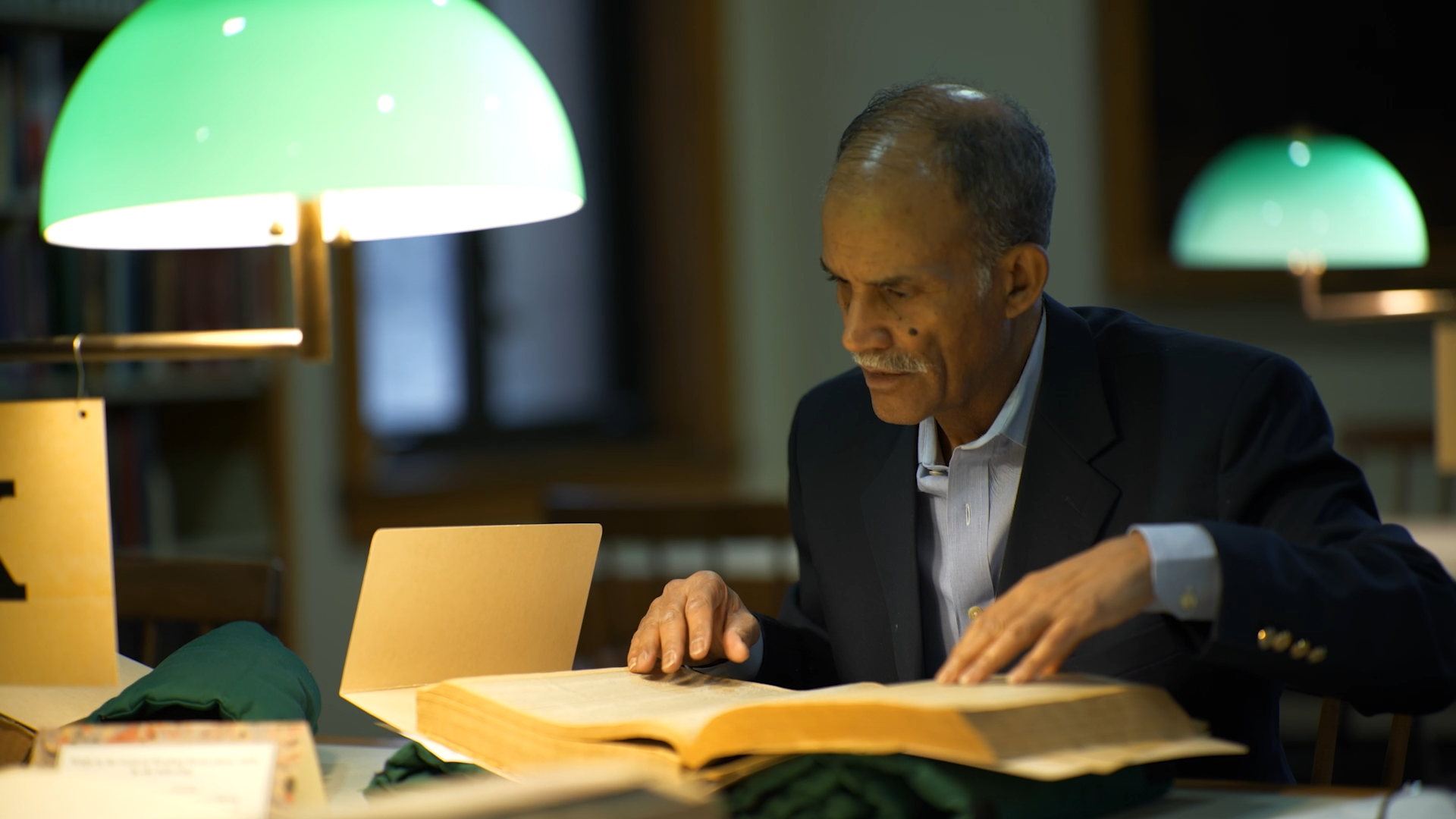 Already have a Newberry reader's account? Log in to start requesting collection items through our online catalog and finding aids.

Have a Question?
Ask a Librarian
Our reference librarians are here to help you get the most out of your research.
Exhibitions
Exhibitions bridge the past and present using historic items from the Newberry collection.
Now on View
Genealogy Research
The Newberry is one of the leading centers for genealogy in the country. Wherever you are in your genealogy research, we can help.
Learn More