The Newberry houses one of the largest public collections of postcards and related materials in the United States.
In 2016, the Curt Teich Postcard Archives Collection was transferred to the Newberry from the Lake County Discovery Museum in Wauconda, Illinois. Totaling more than 500,000 unique postcard images, the collection is a treasure trove of 20th-century visual culture.
The Newberry holds postcards spanning the full spectrum of postcard history, from the early postal cards of the 19th century to 21st-century examples. The records of the Chicago-based Curt Teich Company include over 110,000 production files documenting the creation of the company's postcards, along with other sales and administrative records. The Dexter Press Records include over 3,600 production files.
The collection includes over 300,000 views of cities, towns, natural wonders, and other sites of interest in the US, as well as thousands of images of sites in Canada, Mexico, and the Caribbean, especially from 1900 to 1970. The midwestern US is especially well documented thanks to our collections of the Curt Teich Co., Detroit Publishing Co., and V. O. Hammon Co. postcards.
Postcards are available from all seven continents. Particularly well represented are images of:
The British Isles (Leonard A. Lauder Collection of Raphael Tuck & Sons Postcards)
Continental Europe from 1900 to 1940 (William O. Field Collection)
The World Wars (Fort Sheridan Collection, R. A. Luhman World War I Postcard Collection)
Central America (Curt Teich Co. Records, Michael Ehrmann Collection)
The Philippines (Evangelina E. Lewis Collection)
The development of postcards as a global visual art form is highlighted in a number of collections:
Japanese Art Postcards of Kokkei Shinbun Sha magazine, 1907-09

John High Collection, which includes Art Nouveau postcards of Alphonse Mucha and other artists as well as a large collection of woven silks and Stevengraphs
Leonard A. Lauder Collection of Raphael Tuck & Sons Postcards, including thousands of "Oilettes" designed to appear as miniature oil paintings
John I. Monroe Collection of Artist-Signed Postcards
Julie Bynum MailArt Postcard Collection
Rich documentation of popular culture is available across the collections, including humorous comic-art postcards and thousands of postcards for restaurants, bars, nightclubs, and other amusements. Specific topical collections focus on Route 66 tourist attractions, sports postcards, expositions and world's fairs, amusement parks, "tall-tale" postcards featuring exaggerated imagery, and African American short-wave radio DJ postcards.
A number of collections focus on or include rare "real-photo" postcards from the early 20th century, such as the Bryan L. Bossier Collection, Bill Lende Collection of Tall Tale Postcards, Evangelina E. Lewis Collection of the Philippine Islands, and John I. Monroe Collection of Fantasy Postcards. Production files for postcards in the Curt Teich Co. Records include original photographs altered for postcard production. The David J. Thompson Collection features 21st-century real-photo postcards.
Learn more about our postcard collections.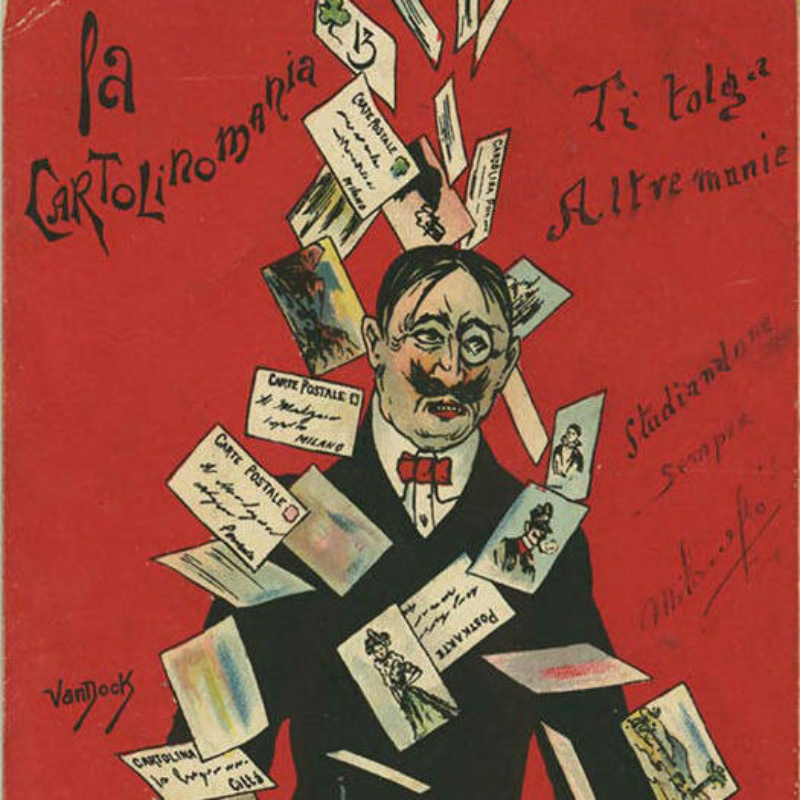 Free online research and educational tools inspired by our collections.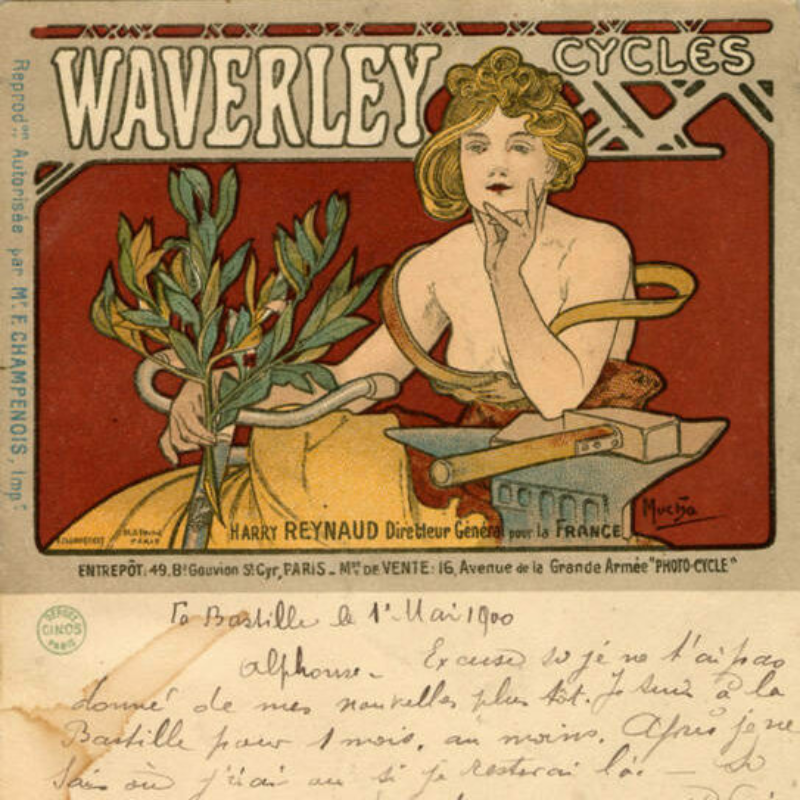 Have a Question?
Ask a Librarian
Our reference librarians are here to help you get the most out of your research.
Adult Education
Jumpstart or elevate your next learning endeavor.
View Classes
Postcards That Bear Witness
A rare postcard book from 1946 depicts both the concentration camp architecture of Mauthausen and horrific atrocities that occurred at the camp.
Read Blog Post