January 17 - May 4, 2023 / Tuesdays and Thursdays, 2 - 5pm
Students in this course will research Mexican history through a range of materials in the Newberry Library's Edward E. Ayer Collection. We will consider how to review, rethink, and revise historical narratives through this (or any) particular archive. Students will develop individual research projects in the second half of the class.
Primary documents provide the backbone for our research; we will explore them to see the many varied ways in which Mexico and its people have been imagined, both by foreigners and from within. As they explore materials from the 1519 Spanish invasion of Aztec Tenochtitlan to the Mexican Revolution of the early 20th century, students will analyze how texts and images have shaped "Mexico" as a concept. Together, course participants will reveal how documented history has played a major role in the articulation of Mexico as an idea, as an empire, as a nation, and as a racialized place.
Classes will meet Tuesday and Thursday afternoons at the Newberry Library, 60 W. Walton Street, Chicago, IL 60610. The first half of the course will meet as a seminar to discuss readings, participate in collection presentations, and lectures. During the second half of the course, students will use the Newberry's collections to write their own research papers, and they will present their work to the Newberry scholarly community at the end of the semester. NLUS Students are extended the same privileges as fellows: reserve research space and extended hours at the building.
Spanish language skills welcome but not required.
NLUS 2023 Faculty
Delia Cosentino
Delia Cosentino (PhD, UCLA) is Associate Professor of History of Art and Architecture, specializing in the visual culture of Greater Mexico. Her research interests include native (Nahua) codices, Franciscan art, mapping practices, urban histories of Tenochtitlan and Mexico City, and the afterlives of Aztec imagery. She is co-author with Adriana Zavala (Tufts University) of the forthcoming Resurrecting Tenochtitlan: Imagining the Aztec Capital in Modern Mexico City (University of Texas Press, 2023), Las Joyas de Zinacantepec: Arte Colonial en el Monasterio de San Miguel (Colegio Mexiquense, 2007), and editor of Cartographic Styles and Discourse (Artl@s Bulletin, 2019). She curated Ceramic Trees of Life: Popular Art from Mexico (Fowler Museum, 2003), Reverence Renewed: Colonial Andean Art from the Thoma Collection (DPAM, 2009), and Nexo/Nexus: Latin American Connections in the Midwest (DPAM, 2016) with Bibiana Suárez (The Art School, DePaul).
Emmanuel Ortega
Emmanuel Ortega (PhD, Art History, University of New Mexico) is the Marilynn Thoma Scholar and Assistant Professor in Art of the Spanish Americas at the University of Illinois at Chicago, and a Scholar in Residence at the Newberry Library for 2022-2023. As a scholar and curator, Ortega has lectured nationally and internationally on images of autos-de-fe, nineteenth-century Mexican landscape painting, and visual representations of the New Mexico Pueblo peoples in Novohispanic Franciscan martyr paintings. Springing from his research interests, Ortega has curated in Mexico and the United States; his latest endeavor is the upcoming exhibition titled Contemporary Ex-Votos: Devotion Beyond Medium, opening at the New Mexico State University Art Museum in September of this year. An essay titled, "The Mexican Picturesque and the Sentimental Nation: A Study in Nineteenth-Century Landscape," was published by The Art Bulletin in the Summer of 2021. His book project, Visualizing Franciscan Anxiety and the Distortion of Native Resistance: The Domesticating Mission is under contract with Routledge. He is a recurrent lecturer for Arquetopia Foundation for Development, the largest artist residency in México.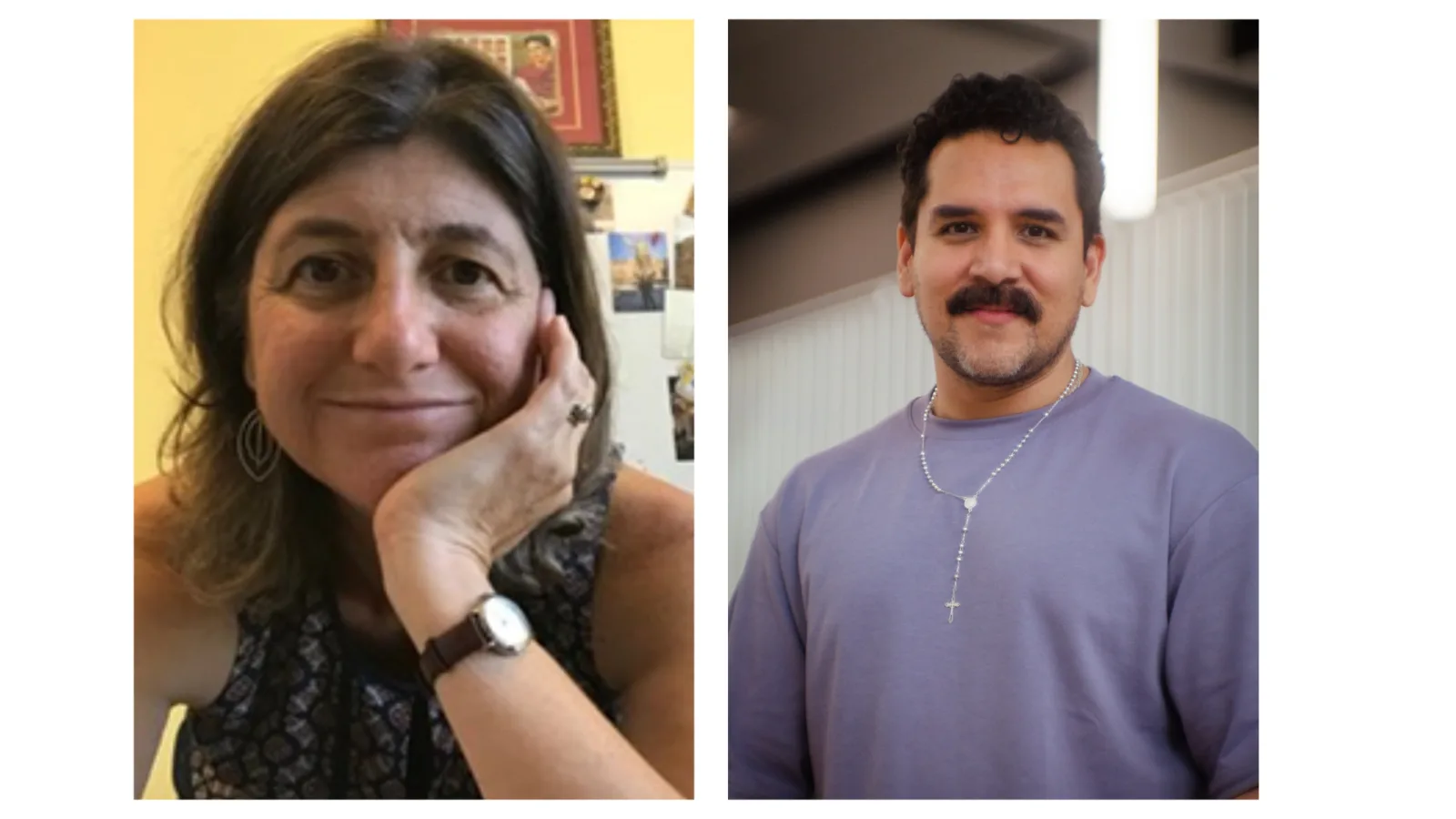 How to Apply
If you're a student at one of the participating institutions (DePaul University, Loyola University Chicago, Roosevelt University, or University of Illinois at Chicago) and would like to apply for the upcoming NLUS course, contact the advisor at your home campus.

About the Newberry Library Undergraduate Seminar
For 25 years, the Newberry Library Undergraduate Seminar (NLUS) has offered select students from DePaul University, Loyola University Chicago, Roosevelt University, and the University of Illinois at Chicago, the chance to participate in an intensive research seminar inspired by the Newberry's collection.
Learn More