For decades, the Newberry Library has been home for a manuscript copy of a seventeenth-century romance entitled Rivall Friendship. Since it was acquired, the author of this work was unknown. But in a new edition (ACMRS Press, 2021) of the work, supported by a Newberry Weiss-Brown Publication Subvention Award, Jean R. Brink now suggests attributes the text to Bridget Manningham, the older sister of Thomas Manningham, a Jacobean and Caroline bishop, and the granddaughter of John Manningham, a diarist who recorded performances of Shakespeare's plays. This virtual roundtable explores the new opportunities for research, teaching, and entertainment made possible by Brink's edition of a post–English Civil War romance that examines proto-feminist issues, such as patriarchal dominance in the family and marriage.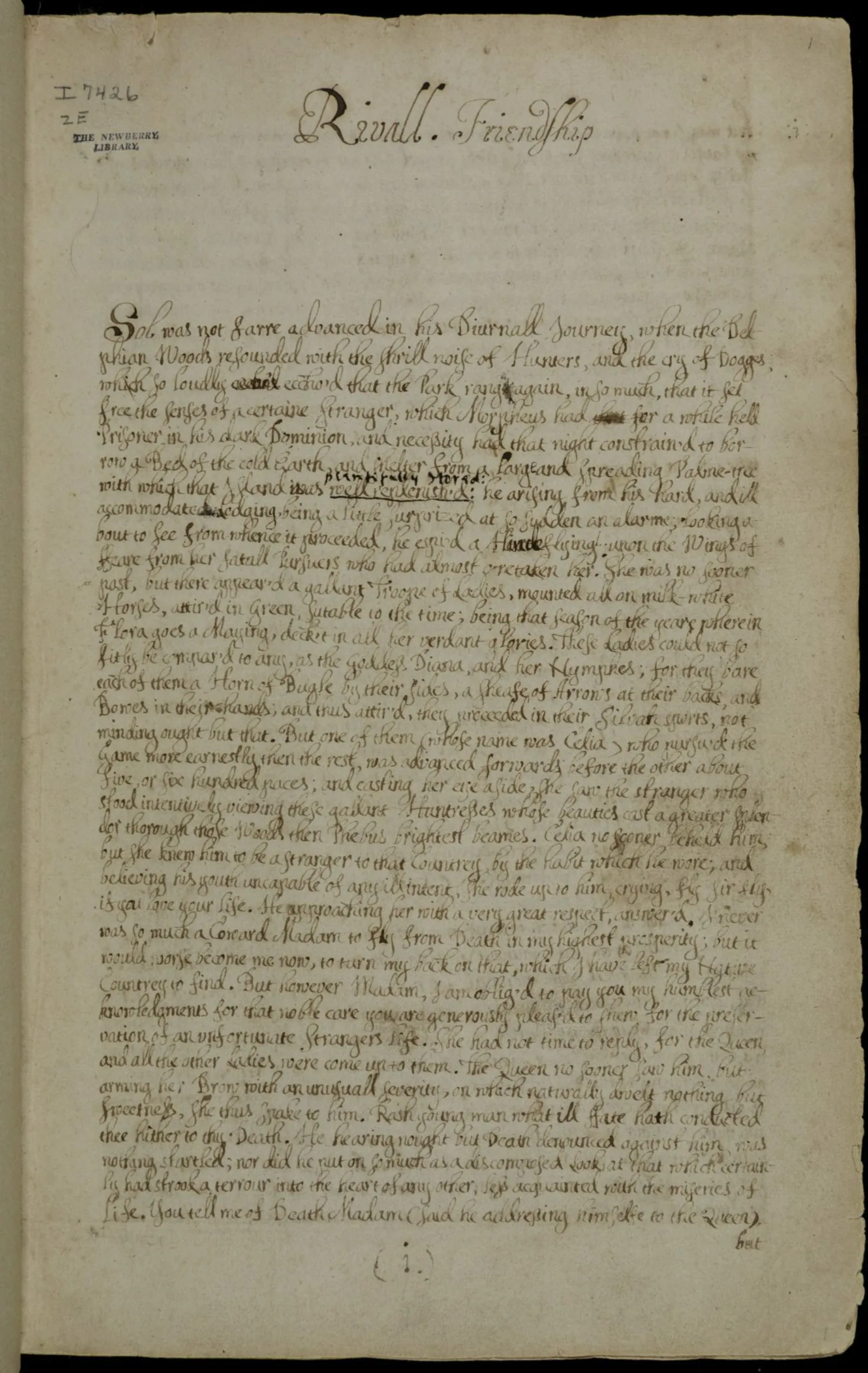 Registration Information
This virtual webinar is free and open to the public. To join the webinar, click here.