Electronic Journals at the Newberry Library
The Newberry has implemented a link resolver called SFX. SFX will search our Electronic Databases for access to articles of interest to you. If the item is available through the Newberry's electronic databases, SFX will provide a menu with one or more links to the full text of the article. If we do not have access to the full-text article through our databases, the SFX menu will provide you with a link to the Newberry's Online Catalog, where you can see whether we hold the article in print.
When you search our online catalog and our electronic databases for periodicals, an SFX icon will appear for items that are available electronically. Click on this button to see a menu of options for accessing the item. The menu options that you receive will vary based on how you access the menu, and based on what is available in the Newberry's collections. You are likely to see the following options on the SFX menu screen:
• Full text available via an electronic database
• Holdings in Voyager (the Newberry's online catalog)
• Holdings in I-Share Vu-Find (the I*Share catalog, which contains the holdings of 76 Illinois libraries)
• Holdings in OCLC WorldCat (a catalog of library catalogs around the world)
Below are some frequently-asked questions about SFX. Please contact us with additional questions or concerns regarding SFX.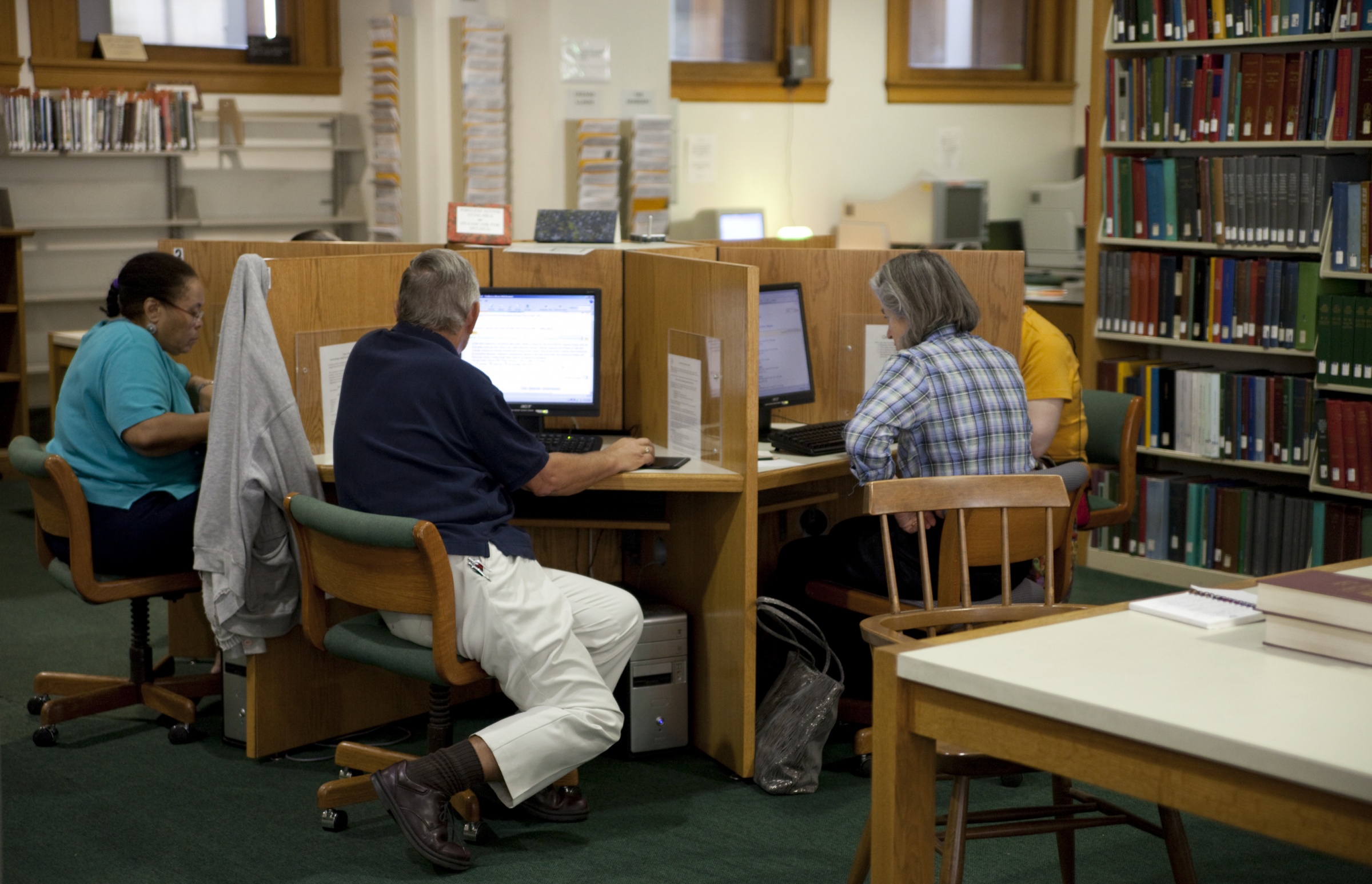 Frequently Asked Questions
SFX is a link resolver distributed by Ex-Libris, a vendor that specializes in building software for libraries. We have provided SFX with information about our subscriptions to full-text databases and our collections of periodicals so that it "knows" when an item is available electronically or in print in the Newberry's collections.
Since the Newberry's databases can only be accessed from inside the library, you must be in our building to access full-text content using SFX. You will see the SFX icon in several resources that we have identified as sources. To be an SFX source, a resource must link to content available in other locations, such as online databases. We have identified the following resources as SFX sources, so these should provide you with an SFX icon:
Academic Search Complete
America: History & Life
Article First
Business Source Elite
EBSCO Host
ECO
ERIC
FirstSearch
Google Scholar
JSTOR
MLA International Bibliography
Project Muse
Voyager (Newberry Library's online catalog)
Vu-Find (an alternative interface for Newberry Library's online catalog)
WorldCat
You can also access SFX by searching the Newberry Library's electronic journals by title, by subject, or by entering a citation.
The options you receive are based on the Newberry's subscriptions and collections. Sometimes, our databases overlap, so SFX will provide you with links to all of the databases that contain the item you are seeking. Other times, our subscriptions and collections do not contain the item you are seeking: sometimes, this can be because an article is too recent to be included in a database, and in this case, you should check the holdings to see whether we have the journal available in print.
If you cannot find the item you need in the SFX menu, please ask a librarian at the second or third floor reference desks or send us an email.
Sometimes database vendors do not allow SFX direct access to particular content. In these cases, SFX will deliver you to a journal's home page or table of contents, and you will need to navigate through to the specific article you need. When you encounter a full-text link in our SFX menu, it means that the full text of the article you need is available to you inside the Newberry, but not every link will take you directly to the article.
For help navigating the SFX menu, please go to the reference desks on the second or third floors of the library or send us an email.
Some of our sources (notably Google Scholar) do not permit images to be used as links. In these sources, you will be provided with a text link to access the full text of an article (for example, you may see a link that says "[PDF] from JSTOR.org"). Clicking on the text link will deliver you to the full text of the article.
Please visit a reference librarian at the second or third floor reference desks or send us an email.
Please report errors using the "Report a Problem" link that is available in the SFX menu.