The Rudolph Continuous Indexer briefly competed with Melvil Dewey's card catalog for favor among libraries and librarians. In spite of its ingenuity, it was perhaps doomed to fail. Today it survives as a fascinating artifact of library science.
Invented by Newberry Assistant Librarian Alexander J. Rudolph, the continuous indexer consisted of a chain of card holders wrapped around two hexagonal drums inside a wooden box. Each card holder contained a list of bibliographic information for individual collection items. By turning a crank, users activated the hexagonal drums, which revolved to display a continuous stream of cards under a glass lid.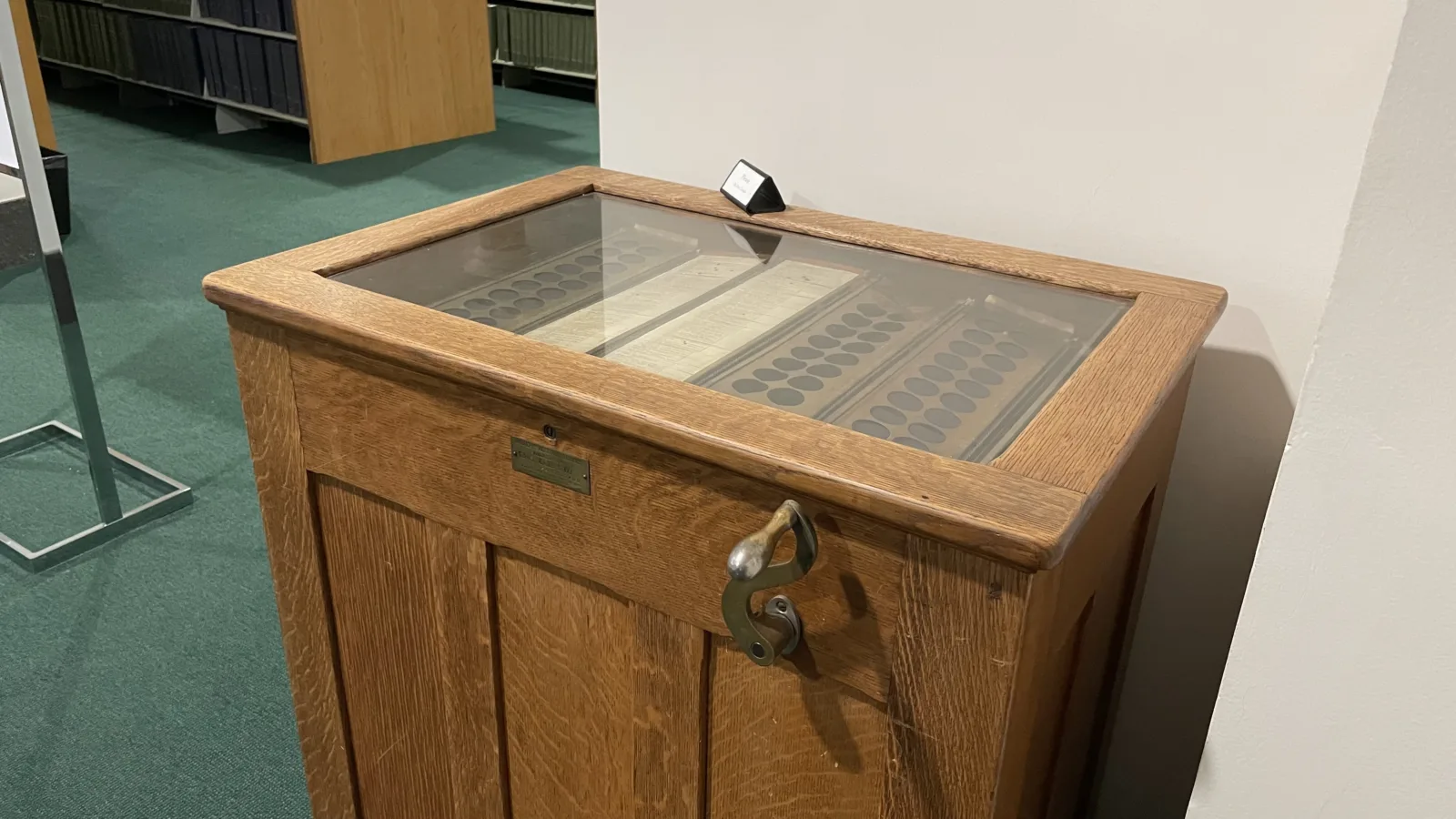 For a period of time, the Rudolph Continuous Indexer appeared to gain traction in the library world. It was used by the San Francisco Public Library and proudly displayed as part of the Bureau of Education's exhibit at the 1893 World's Columbian Exposition in Chicago.
A promotional pamphlet from the time highlighted how efficiently it allowed librarians to store and display information: "It is one of the greatest labor-saving and time-saving inventions ever brought to the attention of librarians and keepers of records."
So why didn't the Rudolph Continuous Indexer beat out the card catalog to become the standard bibliographic tool of the 20th century? Rudolph's invention had a fatal flaw: it wasn't scalable. Unlike the card catalog, only one person could turn the crank and view the contents of a continuous indexer at a time.
You can find a Rudolph Continuous Indexer on display at the Newberry, in the Blatchford Reference Center on the third floor of the library.
About the Author
Alex Teller is the Director of Communications and Editorial Services at the Newberry Library.