"My grandmother was a great storyteller. That's a tradition in our family that comes down through both the African and African American communities—people would pass on information about who they were and who they came from."
Patricia Olsson learned the importance of preserving her family's history from her grandmother, Eunice L. Prescott. Eunice was a successful businesswoman who hailed from a long line of entrepreneurs. Born into slavery, Eunice's ancestors bought land, built businesses, and passed their entrepreneurial spirit down to their children and children's children.
Over the years, Patricia and her mother Lavinia compiled photographs, certificates, booklets, and other items relating to matriarch Eunice and her family, creating a robust archive spanning multiple generations.
" My grandmother was a great storyteller. That's a tradition in our family that comes down through both the African and African American communities—people would pass on information about who they were and who they came from."
Patricia Olsson
Granddaughter of Eunice L. Prescott
The Prescott Family Papers are now at the Newberry, where our archivists are processing the archive so the public can have greater access to the incredible story of the Prescott family.
That story starts with Eunice's great-grandparents, Harriet Tutt and Frank Carrington, who were both born into slavery in Virginia in the early 19th century. Their son, E.H. Carrington, was also born into slavery in Virginia and later moved to Austin, Texas.
E.H. Carrington was the first Black person in Austin to buy land with a signature, thus establishing himself and his family as one of the first African American families to settle in the area. In 1872, Carrington opened a grocery store on 6th Street named E.H. Carrington Groceries.
The store was renamed L.D. Lyons Fancy Groceries after the Carringtons' son-in-law took over the business in the 1890s. Under L.D. Lyons's leadership, it became the largest general store in downtown Austin. It was also a staple for the growing Black community; E.H., L.D., and L.D.'s wife Eva often extended lines of credit to Black families who needed financial assistance they couldn't find elsewhere.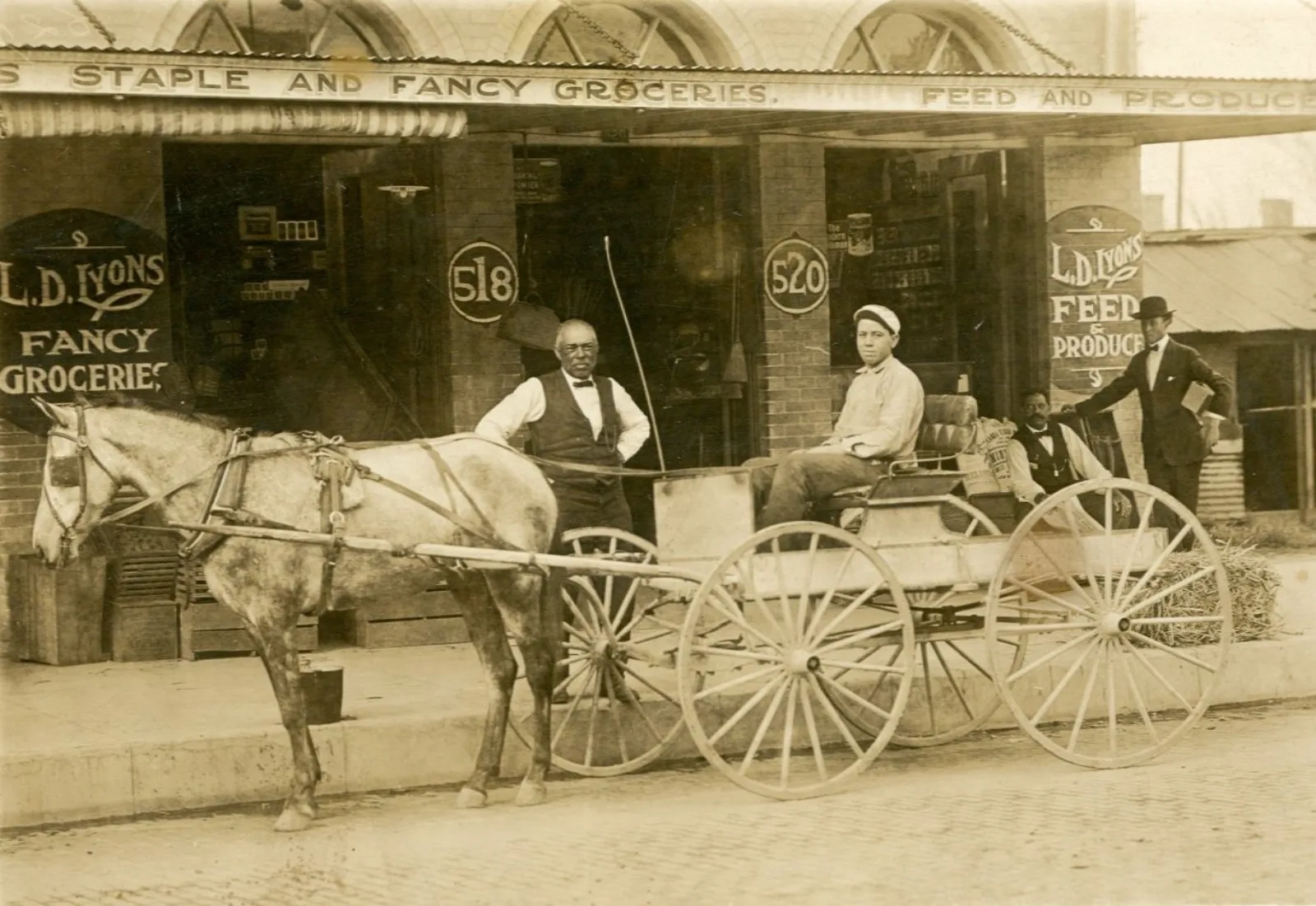 Eva and L.D. had eight children, including Eunice Lavinia Prescott (née Lyons), born in 1904. Eunice and her siblings were essentially raised in the store, which was like a second home to them. A 1974 Austin American-Statesmen article describes how Eunice "became a fixture in the store, first in her baby carriage, as a toddler barely able to see over the counter, then as a teenager."
The success of the family business allowed Eunice and her family to enjoy luxuries not available to many Black people at the time. One photograph in the Prescott Family Papers shows Eunice, her siblings, cousins, and parents in 1913 taking a drive. They were the first African American family in Austin to own a car.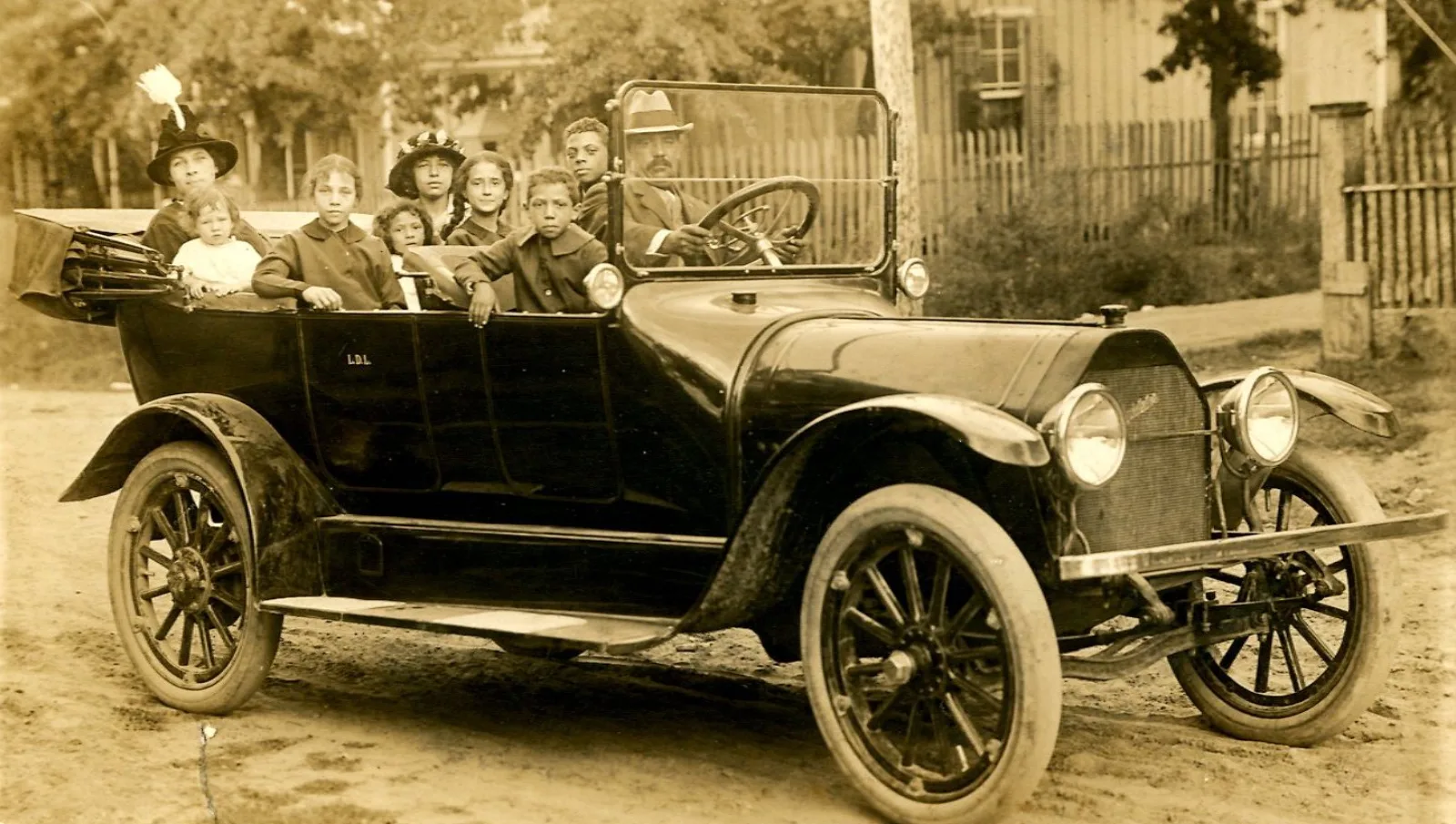 Life got more complicated for Eunice after her parents separated. Following the divorce, Eunice's mother Eva moved her and a few siblings to Chicago around 1919. The move from Texas to Chicago was stark—Eunice and her mother had to reinvent themselves and start anew.
Eunice may have left the family grocery store behind in Texas, but not the family entrepreneurial spirit. While in Chicago, Eunice opened Eunice Millinery, a hat shop located on 47th street. Having come from a grocery and dry goods background in Austin, hats were a whole new ballgame for this young entrepreneur. However, Eunice quickly learned the art of hat making and transformed it into a profitable business endeavor.
The Prescott Family Papers even include a few of her hat making tools: a hat stretcher (which was used to stretch out tight-fitting hats and maintain a hat's shape while in storage) and a few fake flowers Eunice would've used as embellishments.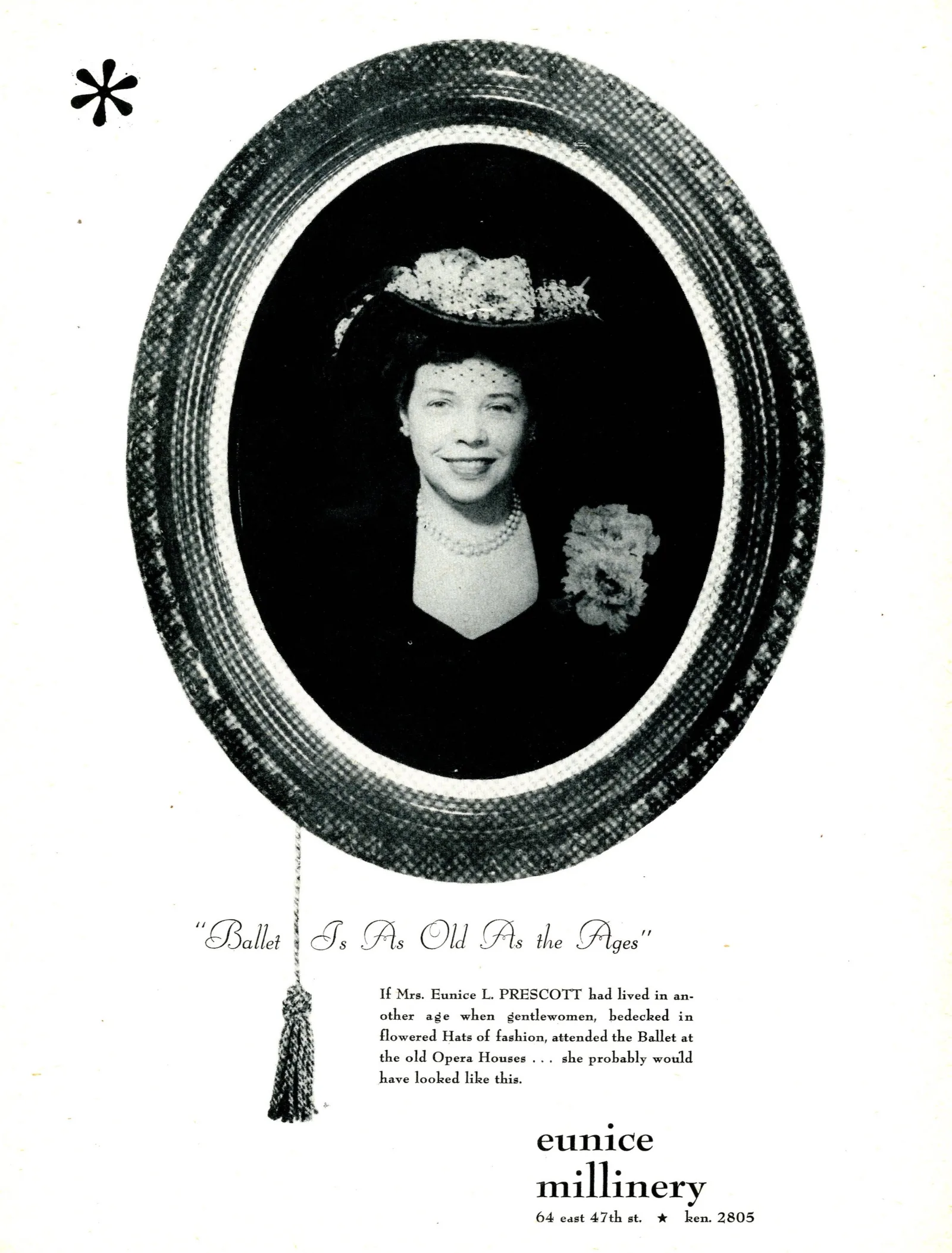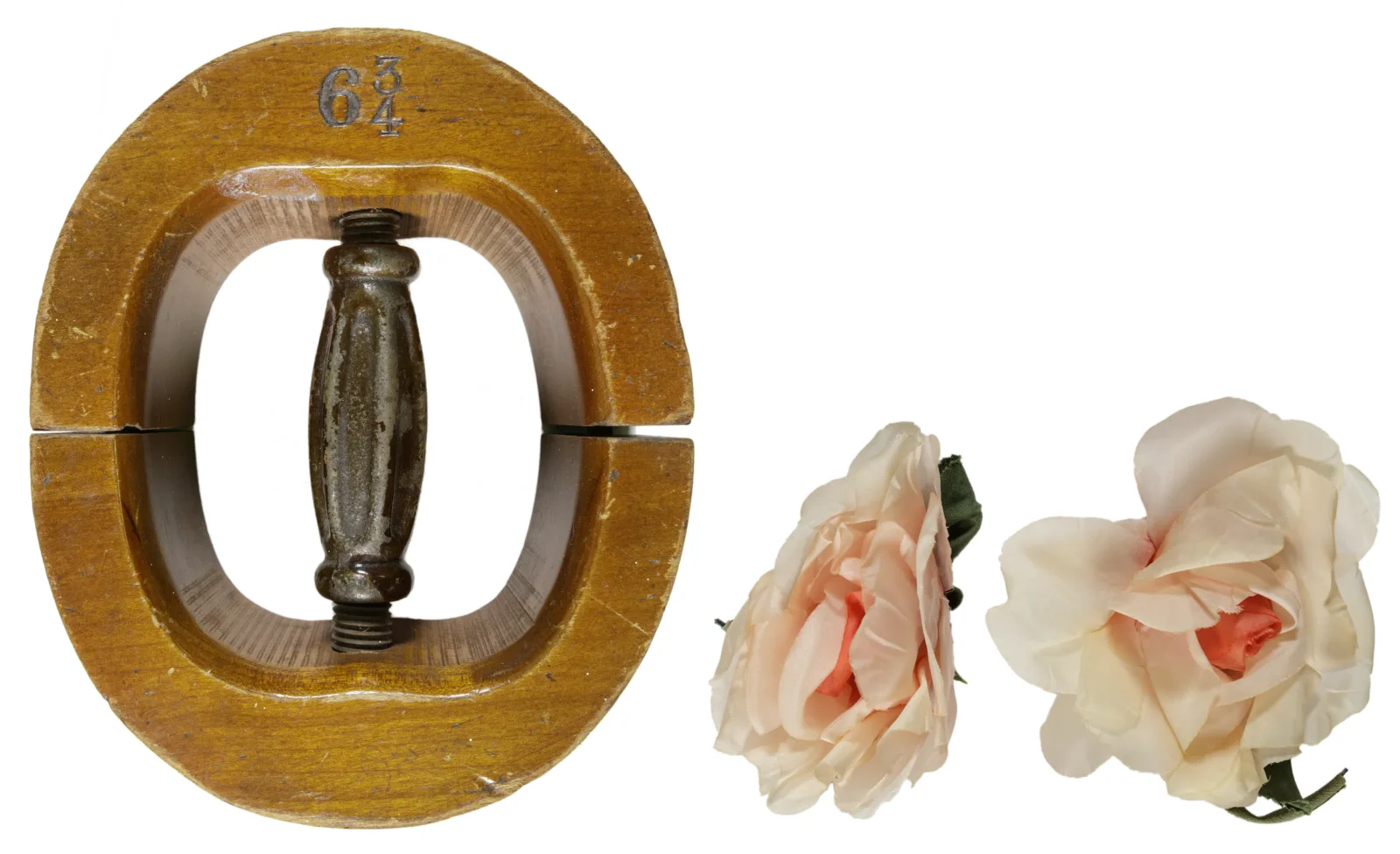 The millinery was an enormous success. Eunice had established herself in Chicago in spite of overwhelming structural barriers.
When they first arrived in Chicago, Eunice and her family were unable to buy a house due to the racist bank loan policies and real estate restrictions that denied so many Black people opportunities for homeownership. Eunice and her family eventually made a home on Chicago's South Side in the Rosenwald Apartment complex, a building that was intended to provide housing for middle-class Black residents in the segregated city. Following Eunice's business success, they moved to the Chicago neighborhood of West Chesterfield at 92nd and South Michigan Avenue.
What impressed many was how Eunice kept her family at the center of all her work. One of the gems of the Prescott family archive is a program from a Negro League all-star game played in Chicago's Comiskey Park in 1943. A short profile in the program describes Eunice as "a woman for whom family responsibilities serve as an incentive to forge ahead in the business world."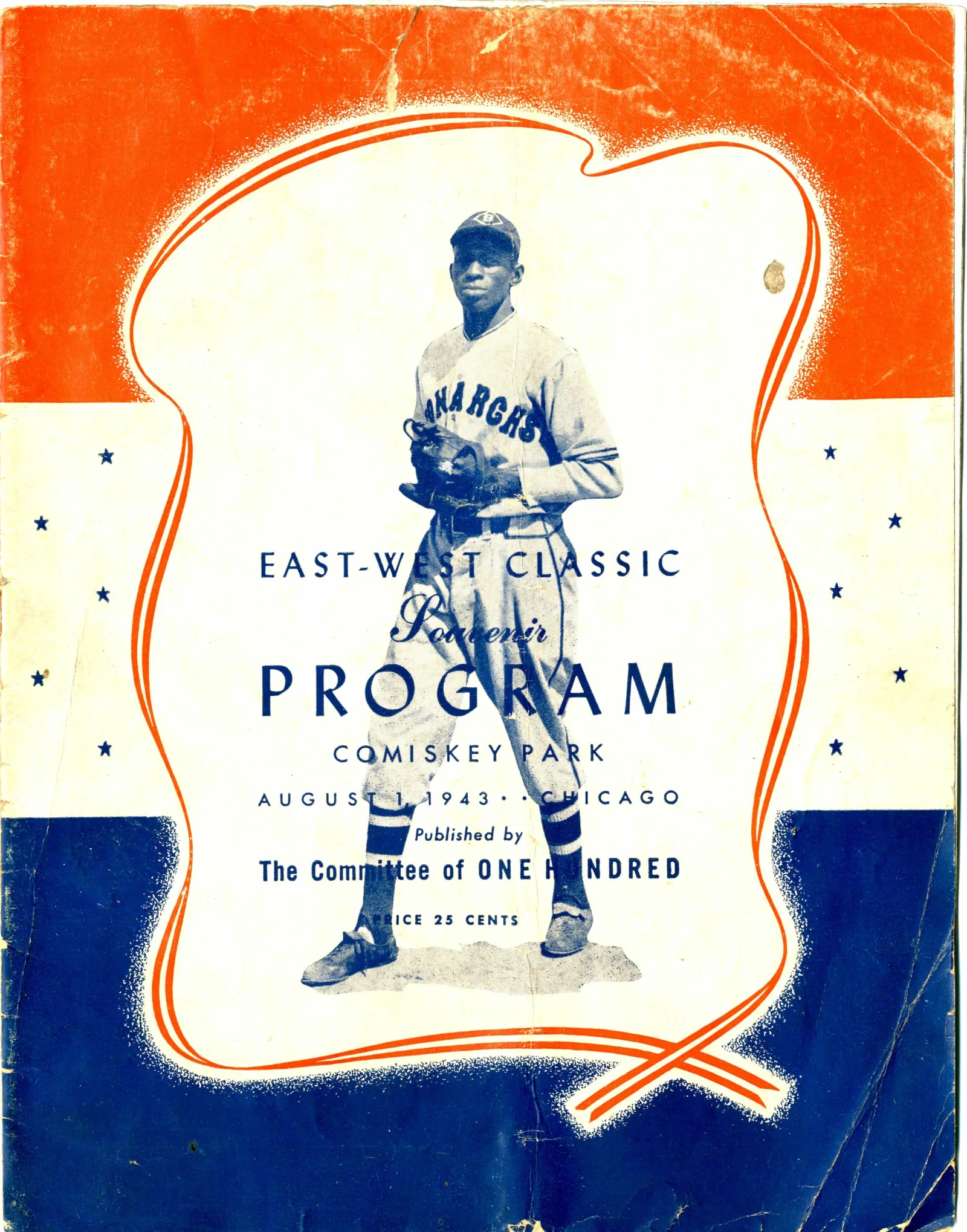 The convergence of family and business can be seen in a photograph of Eunice's eldest daughter Lavinia (Patricia's mother) seated in her mother's hat shop. Eunice was determined to carry on her grandparents' and parents' legacies and build a better life for her own daughters.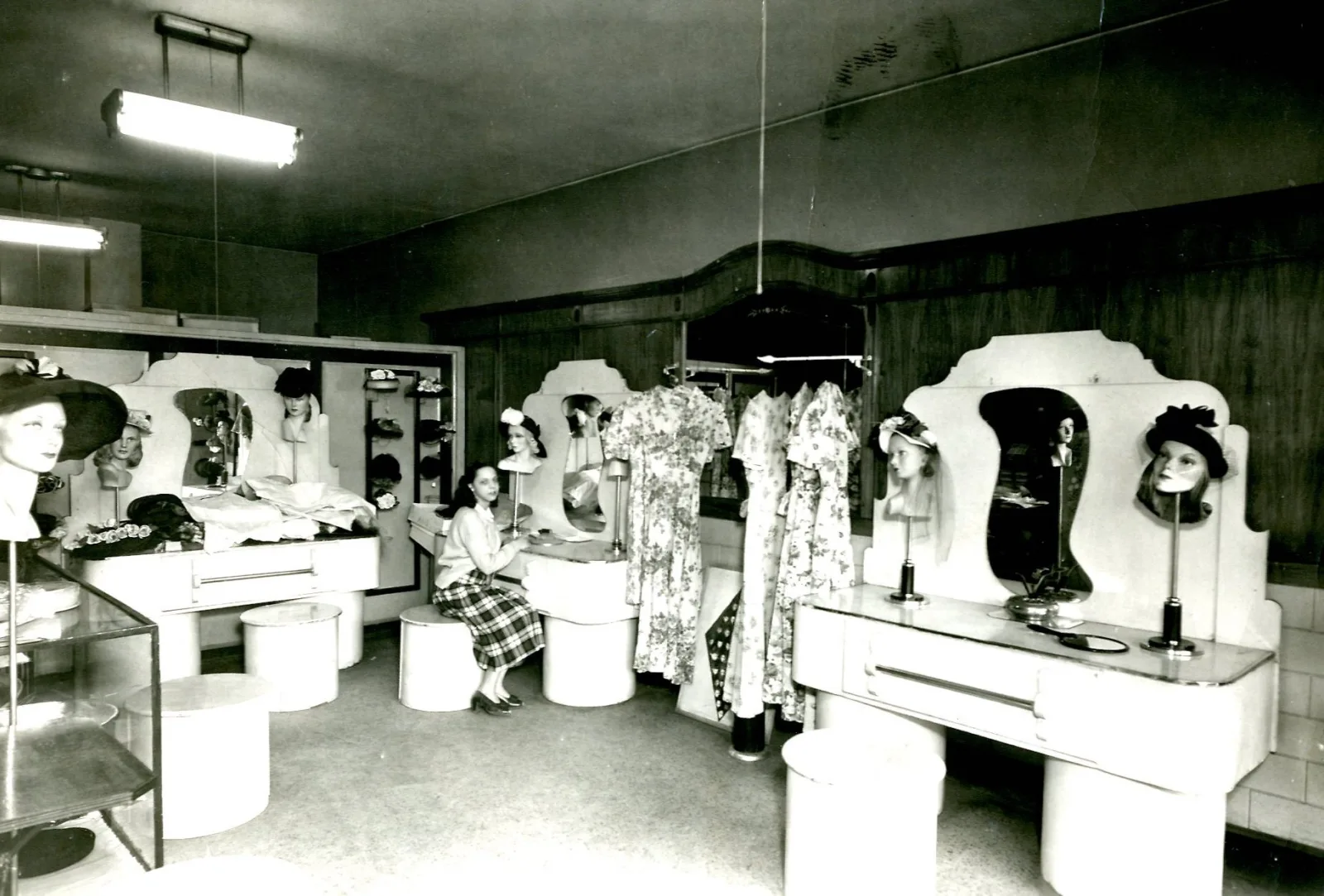 Together, Eunice and her husband, James C. Prescott, built a beautiful life in Chicago with their three daughters. The two were married for 36 years until James' passing in 1959. A few years later, powered by her family's entrepreneurial spirit and determined to start a new adventure, Eunice moved to New York City with her eldest daughter Lavinia and two grandaughters, Patricia and Eunice. She first found work at a hardware store, and at age 60, Eunice opened her own hardware business known as "Ebony Paint."
Eunice's store was the first Black-owned paint shop in Harlem, and it quickly became a staple in the neighborhood. Eunice often created her own paint colors and even named a couple after herself and her daughter Lavinia.
Eunice went on to run Ebony Paint for 20 years, until age 80.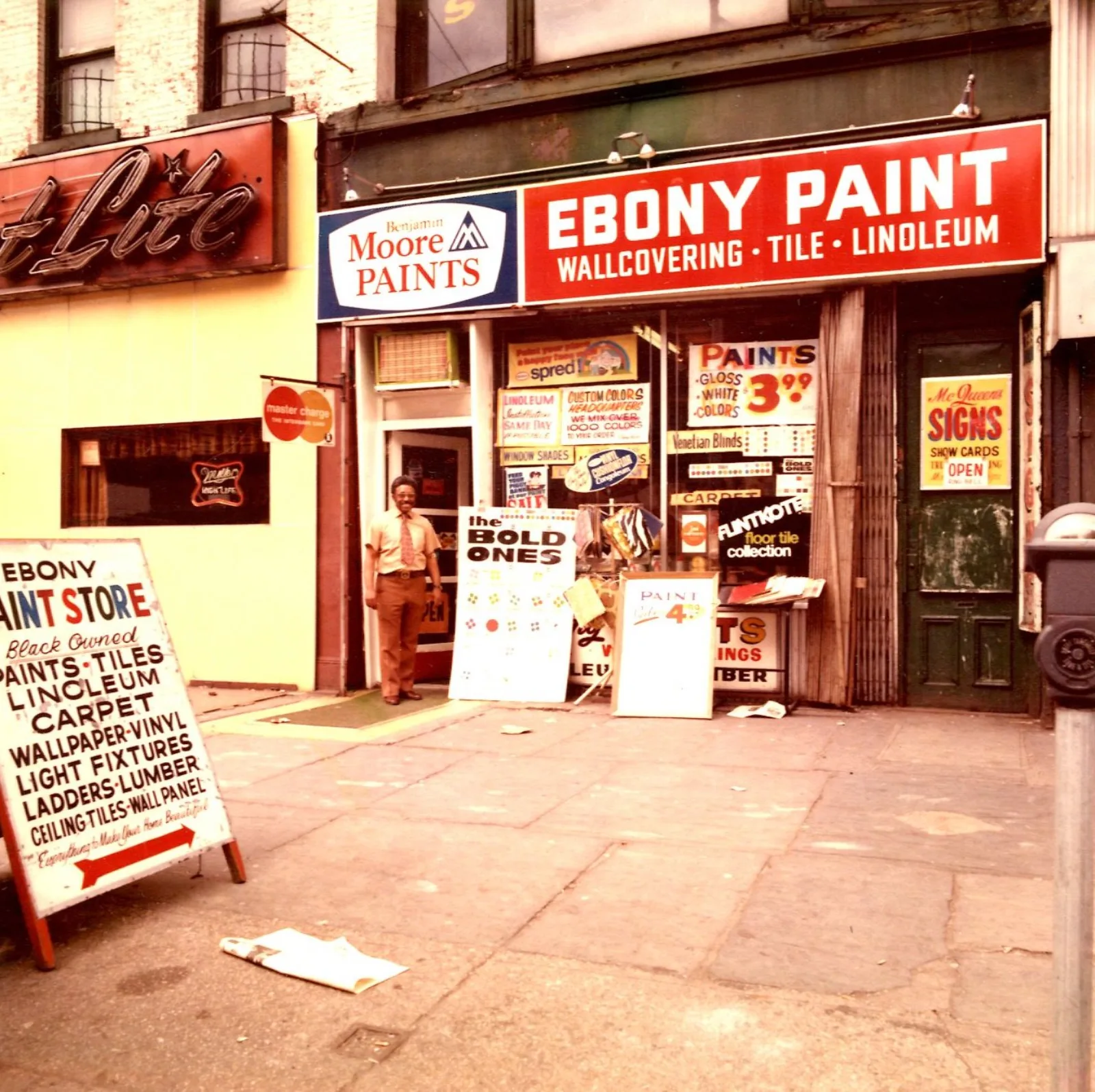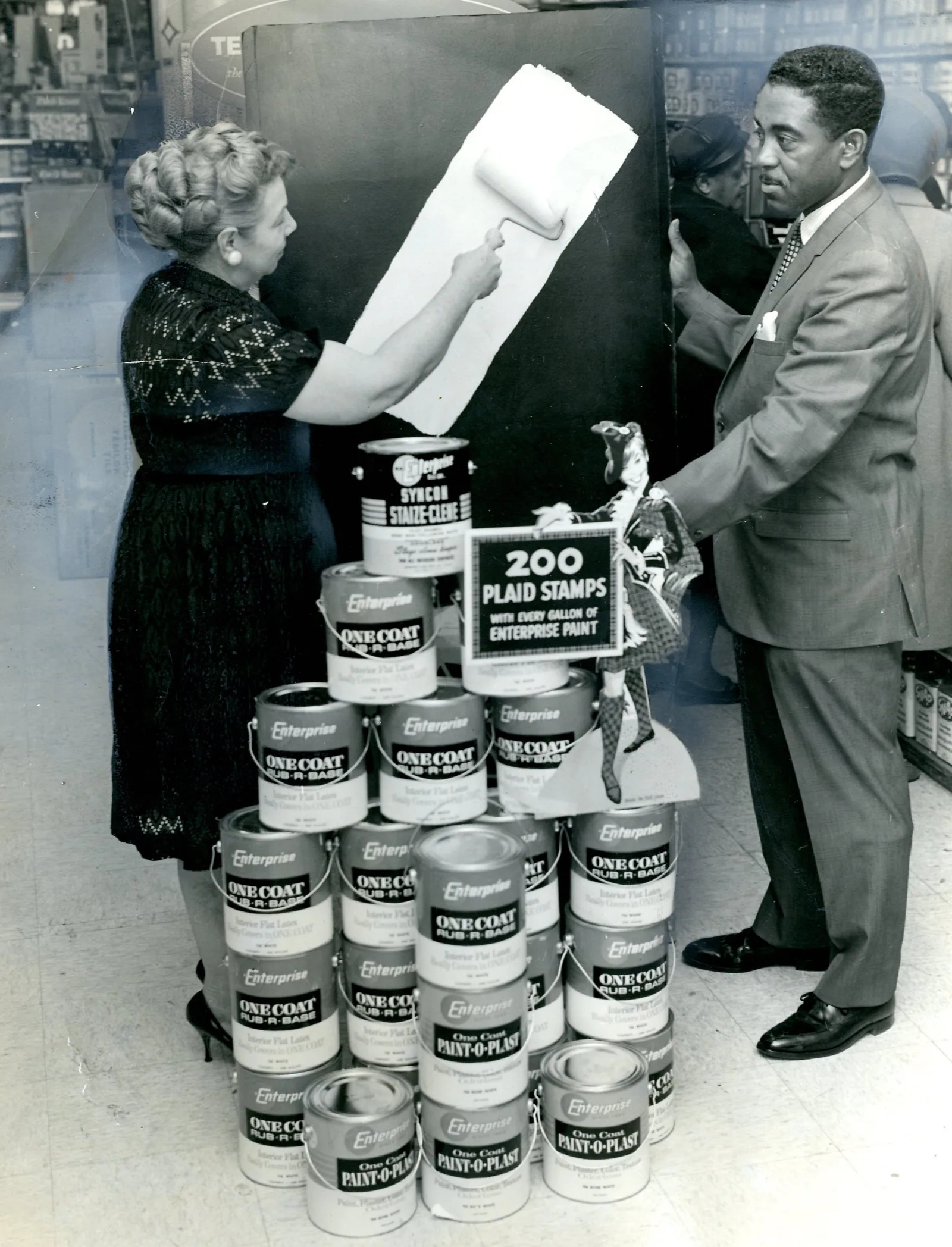 Eunice's daughter Lavinia, along with Lavinia's daughter Patricia Olsson (Eunice's granddaughter), collected and preserved their family archive for years—an act that honors and continues Eunice's legacy and dedication to family.
Known as the Prescott Family Papers, this collection spans multiple generations and places—from Harriet and Frank in Virginia all the way through Eunice's fresh start in New York City and retirement in Chicago—and contains photographs, programs, advertisements, and other ephemera that provide glimpses into various Black communities of the 19th and 20th-centuries.
More pieces of the family's history continue to come together as Newberry archivists organize the extensive collection. The Prescott family archive is an example of what makes collections truly special: the people and stories behind them.
About the Author
Haku Blaisdell is the Communications Coordinator at the Newberry Library.