Printed on actual sheets of birchbark, Potawatomi leader Simon Pokagon's "Red Man's Greeting" is a living entity.
Published as a response to the 1893 World's Columbian Exposition in Chicago, the book's materiality and text provided a counter-narrative to the celebration of "progress" at the fair. In the process, Pokagon challenged the representation of Native people and cultures as vanishing relics of the past.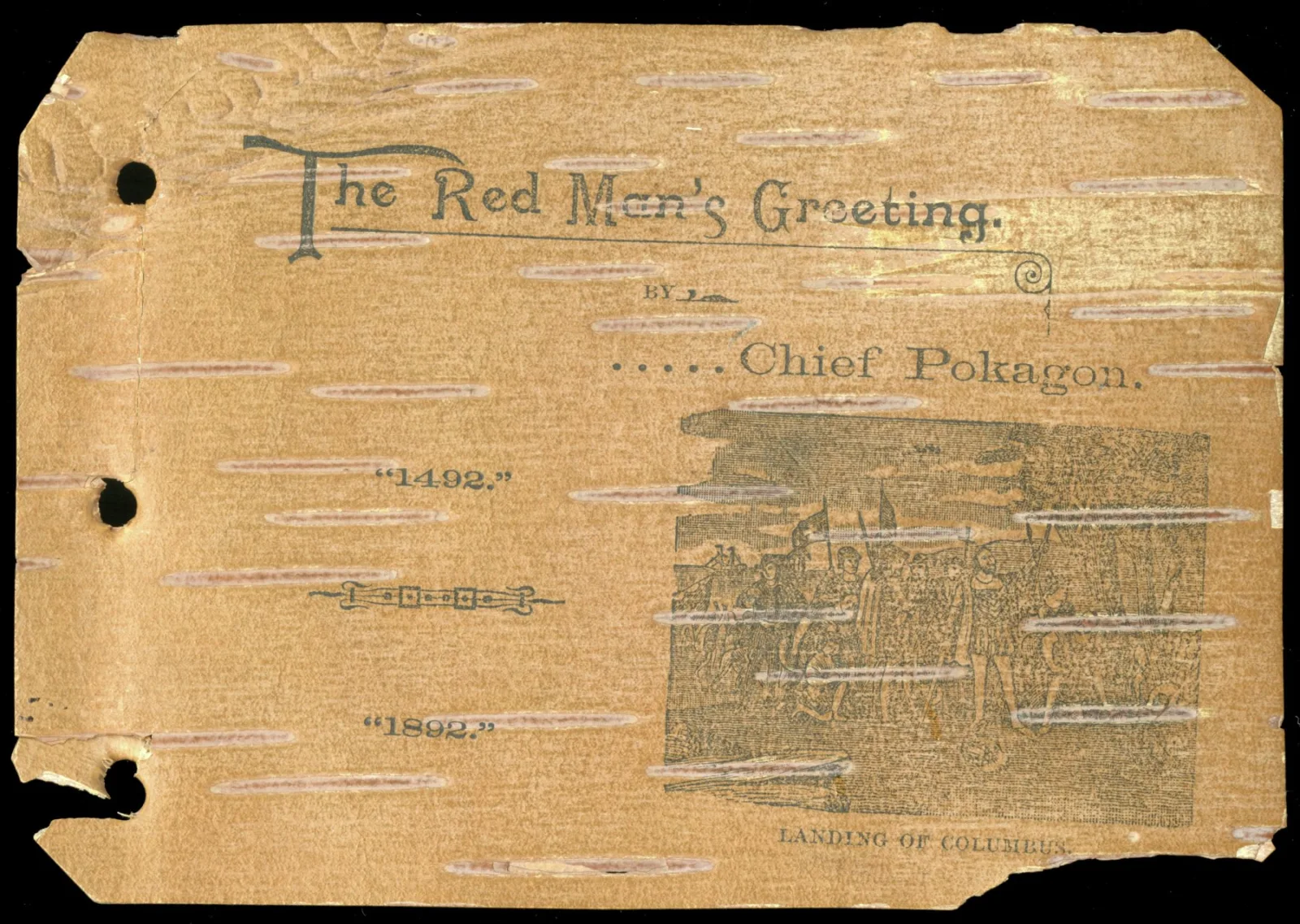 Pokagon also questioned the entire premise of the event: the commemoration of the 400th anniversary of Columbus's "discovery" of the Americas. In the opening words of his book, Pokagon wrote:
"In behalf of my people, the American Indians, I hereby declare to you, the pale-faced race that has usurped our lands and homes, that we have no spirit to celebrate with you the great Columbian Fair now being held in this Chicago city, the wonder of the world."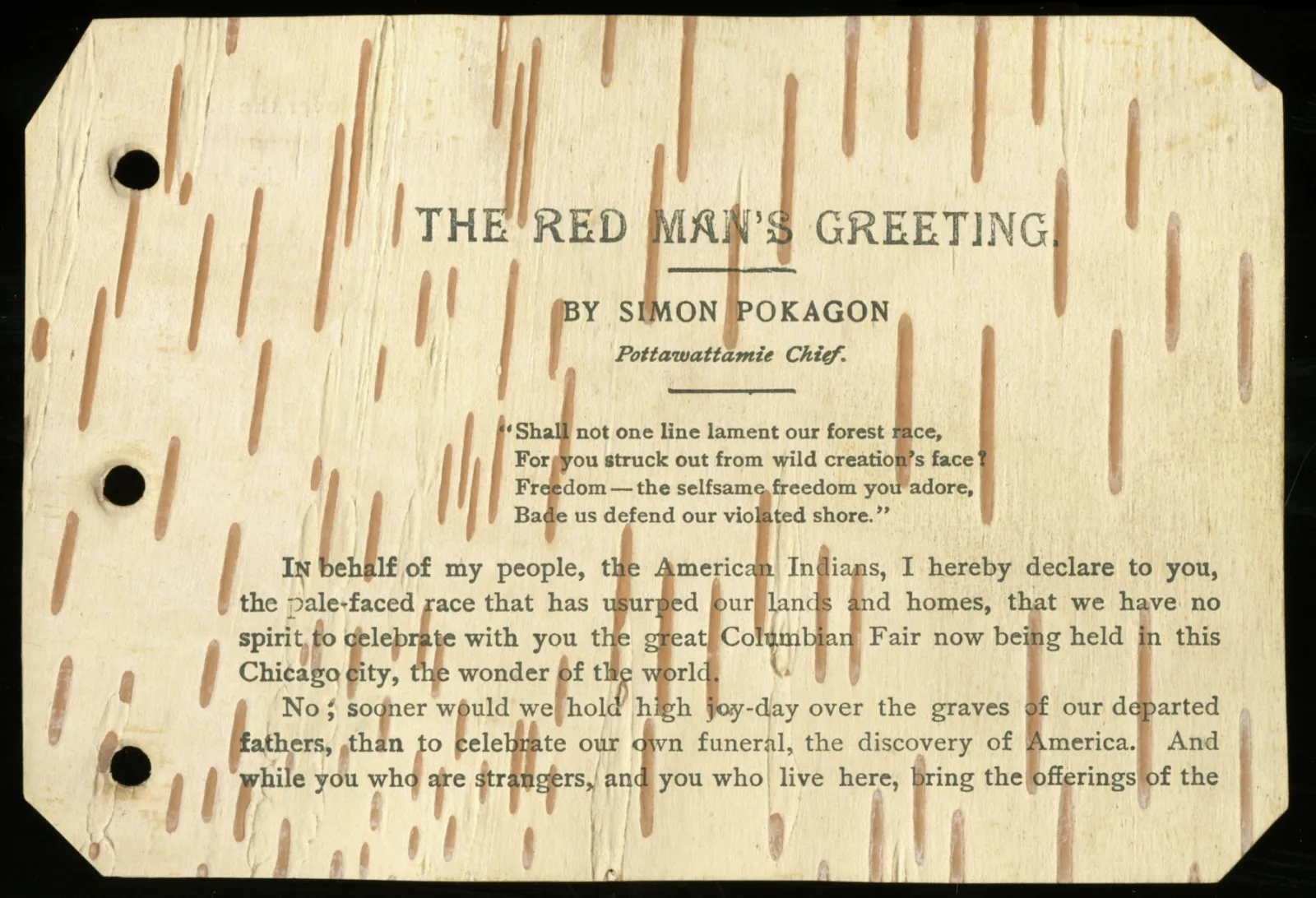 At the fair, Native people themselves were put on display as trophies of settler colonialism––often in direct contrast to the "more civilized" settler population. Not only did the fair take place on stolen and unceded Native land, but it also helped cement harmful colonial narratives about Native people that persist to this day.
Native voices, like Pokagon's, weren't silent. In "The Red Man's Greeting," which he disseminated at an entrance to the fairgrounds, Pokagon called out the injustices committed against his people, while also reclaiming and reasserting Indigenous space and identity in Chicago. Many of these ideas on Pokagon are explored by John N. Low in Imprints: The Pokagon Band of Potawatomi and the City of Chicago.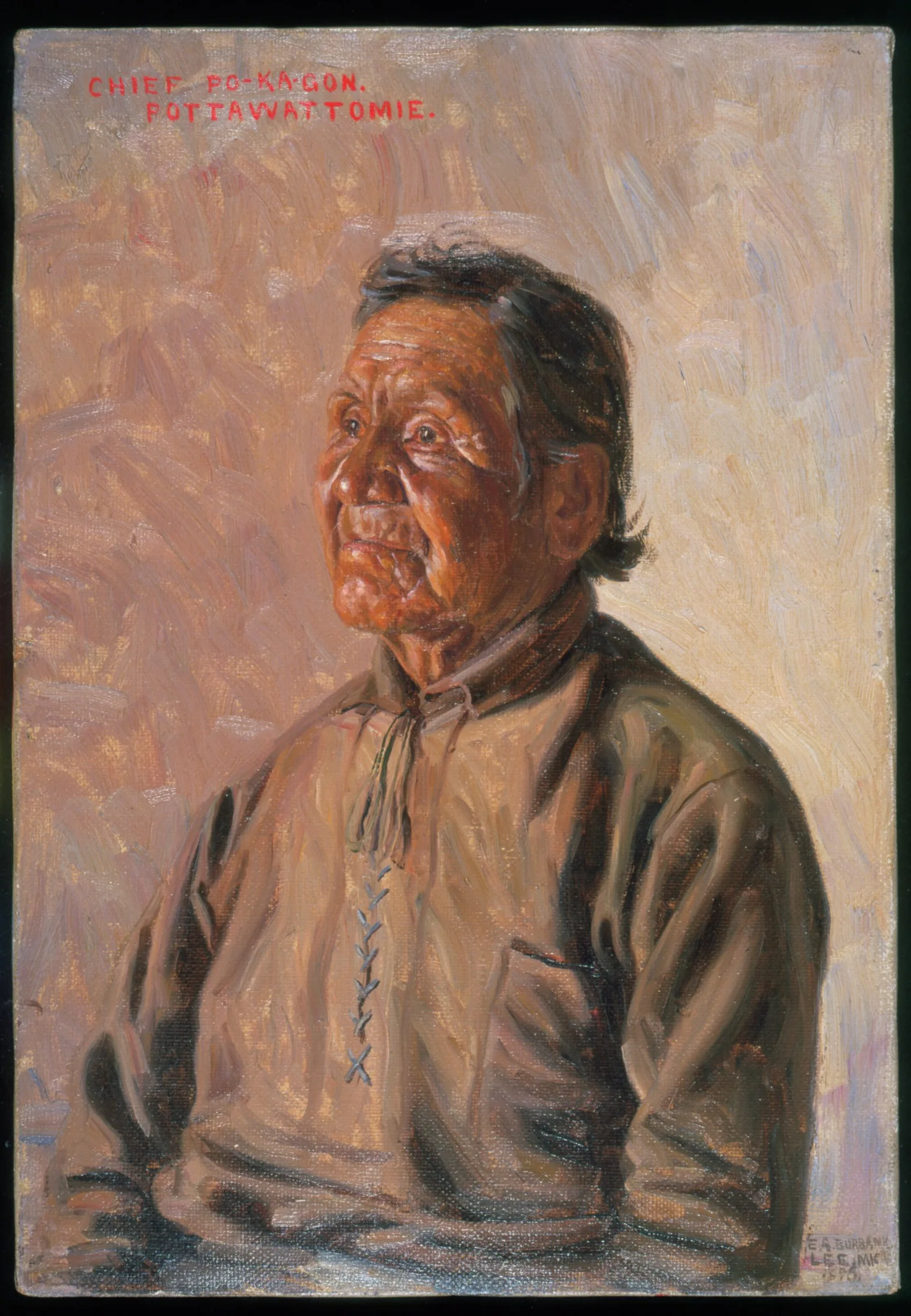 November is Native American Heritage Month, and we're celebrating the continuity of Indigenous existence and resistance—past, present, and future. This month, and every month, is cause for acknowledging the strength of Indigenous communities while challenging ongoing colonial legacies.
About the Author
Haku Blaisdell is the Communications Coordinator at the Newberry Library.