In 1929, artist Wadih Betros NeJame created a drawing of the American flag composed of calligraphic text of the United States constitution.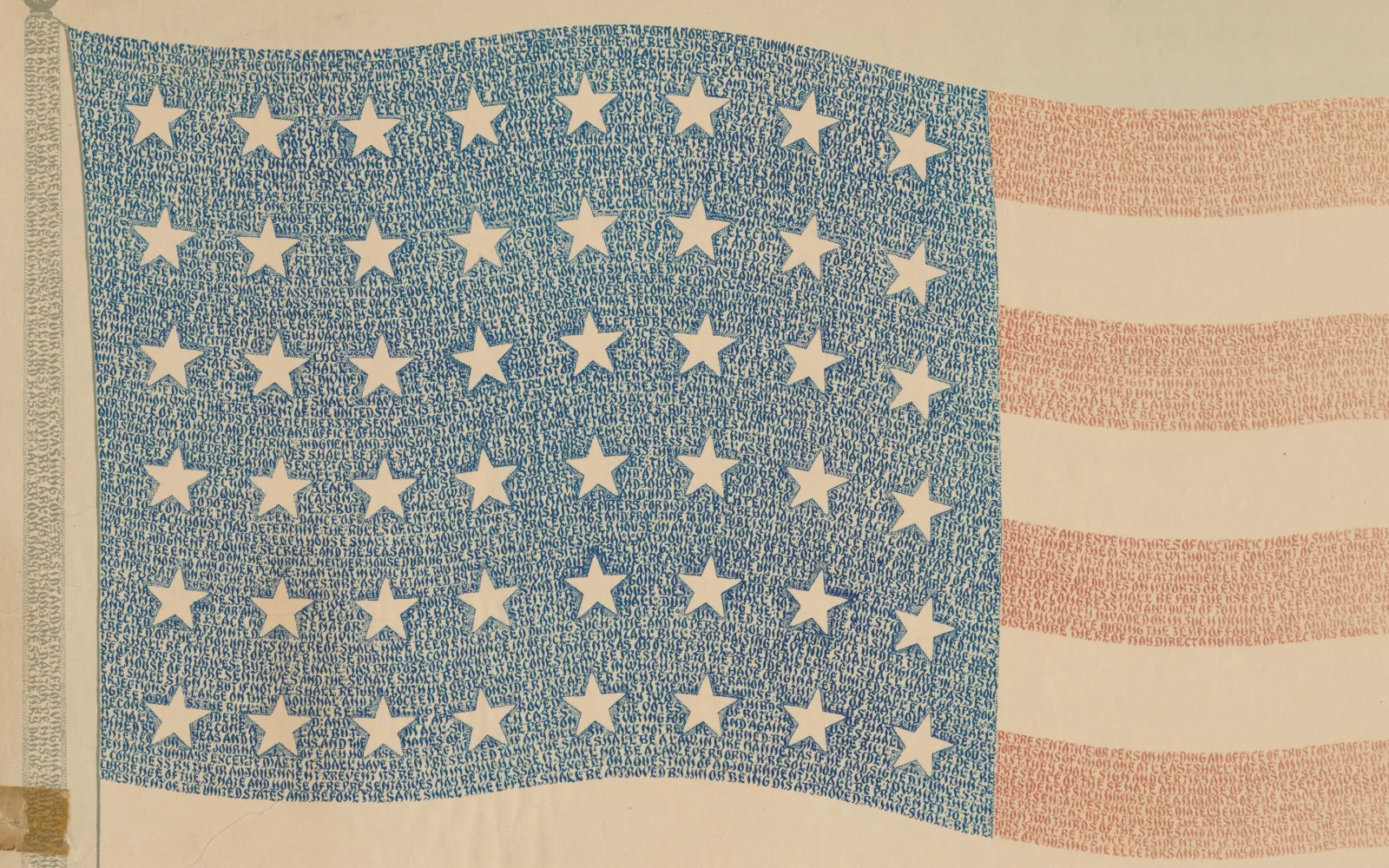 NeJame was born in Syria in 1894 or 1896. With his family members, he immigrated to upstate New York in the 1910s and eventually put down roots in Syracuse. NeJame ran a variety of businesses, including a delicatessen in 1925 and a picture and frame shop in the 1930s.
In 1932, NeJame married Mary Gertrude Thayer, a telegraph operator and daughter of Syrian immigrants.
NeJame's inspiration for this calligraphic piece came from his experiences as an immigrant to the United States. In a 1929 interview with the Syracuse Herald, NeJame said, "In my travels in the United States, I came in contact with all elements of the people, and strangely enough discovered that a large number didn't know the Constitution of their country. I found the average American loyal to the flag, so the thought came to me to write the Constitution in such a way as to form a picture of Old Glory."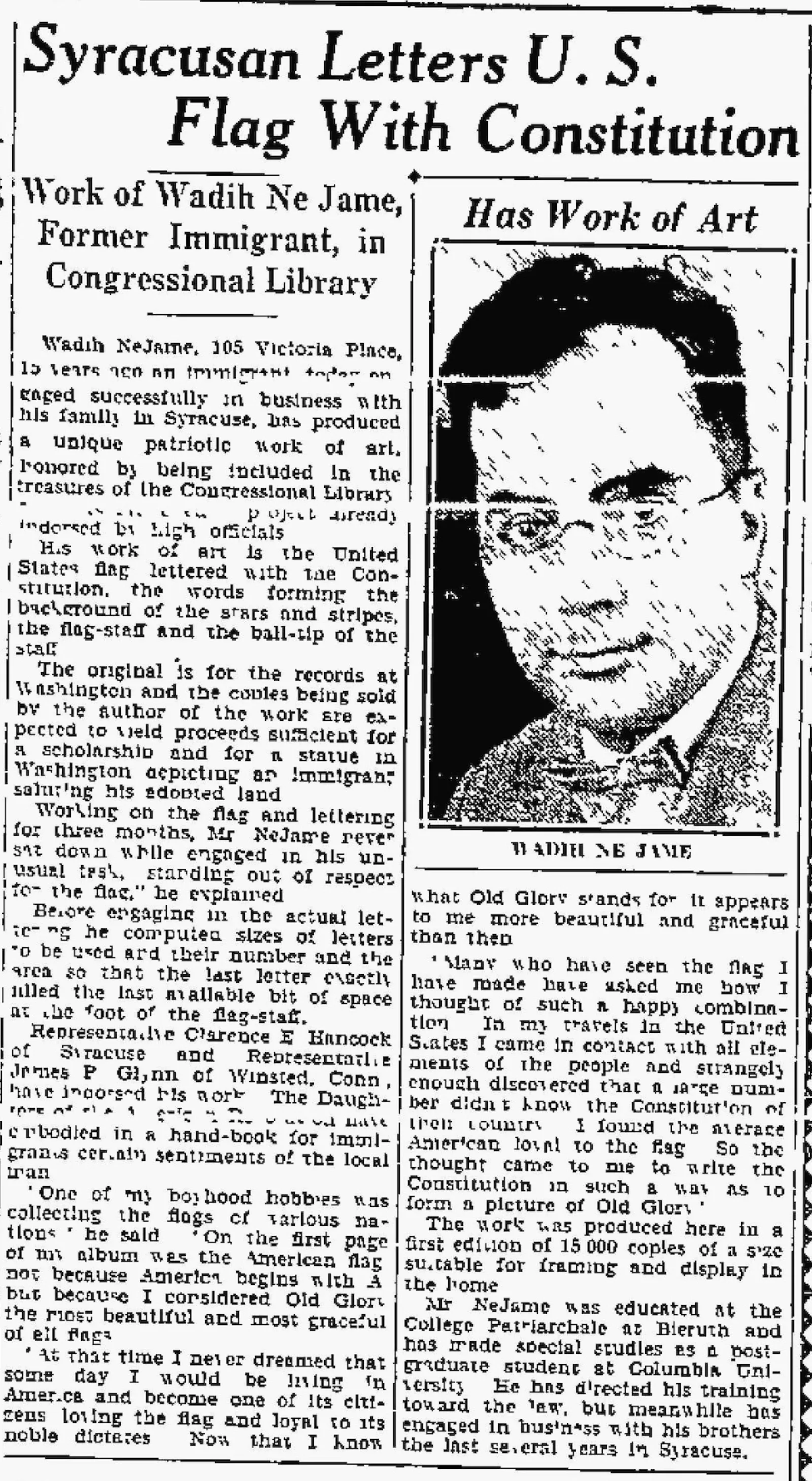 This piece took NeJame three months to make. As a gesture of respect for the American flag, NeJame never sat down while he worked on it.
According to the Syracuse Herald article, the original piece was sent to Washington, and NeJame hoped to sell 15,000 copies to raise money for a scholarship and Washington statue "depicting an immigrant saluting his adopted land."
This same patriotism is seen in the work's dedication: on the bottom of the piece, NeJame wrote, "The flag and the Constitution combined, dedicated to the American people."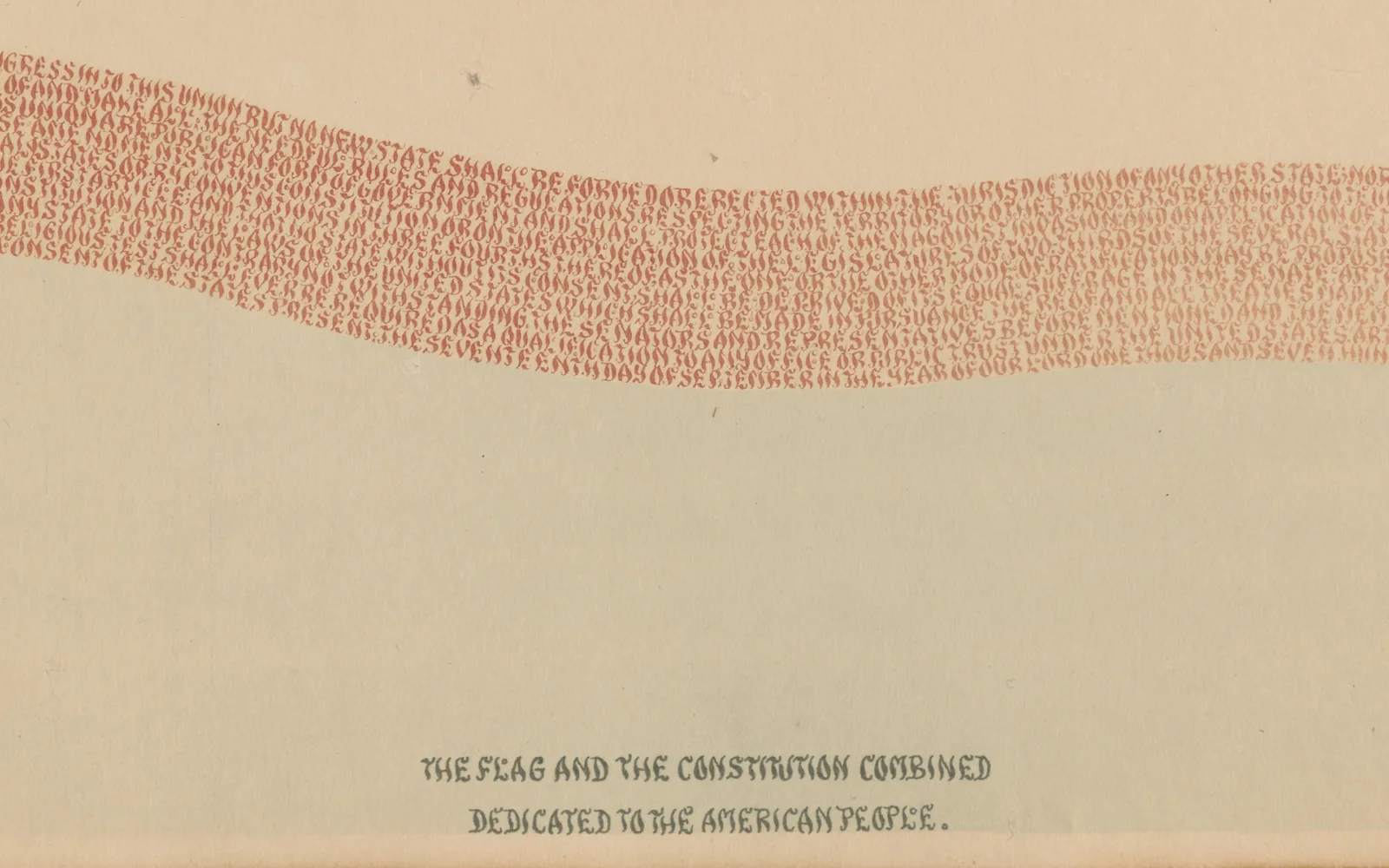 NeJame died in 1973, survived by his wife, son, sister, and several nieces and nephews.
About the Author
Haku Blaisdell is the Communications Coordinator at the Newberry Library.