In honor of the Newberry's current exhibition, Pop-Up Books through the Ages, Hannah Batsel and Shawn Sheehy created a wonderfully wild (and also architecturally accurate!) pop-up version of the library. Brimming with detail and imagination, the pop-up is a celebration of the centuries of history lurking within the Newberry's walls.
There are plenty of Easter eggs for keen observers to uncover: The mysterious unfinished arches on the exterior of the Newberry building, the bust of Walter L. Newberry at the foot of the library's main staircase, and an early 20th-century postcard Ferris wheel located in the library's third-floor reference center.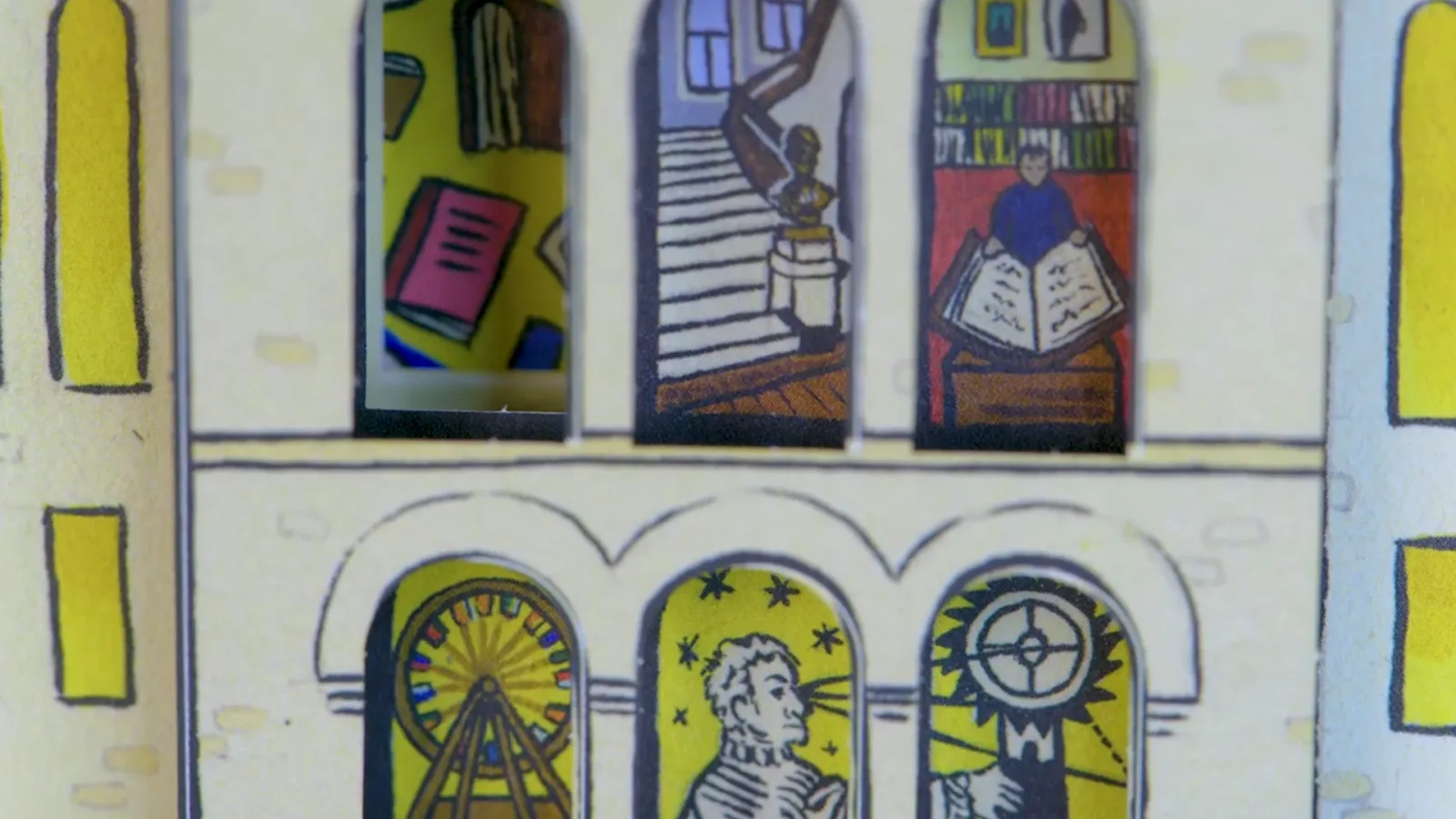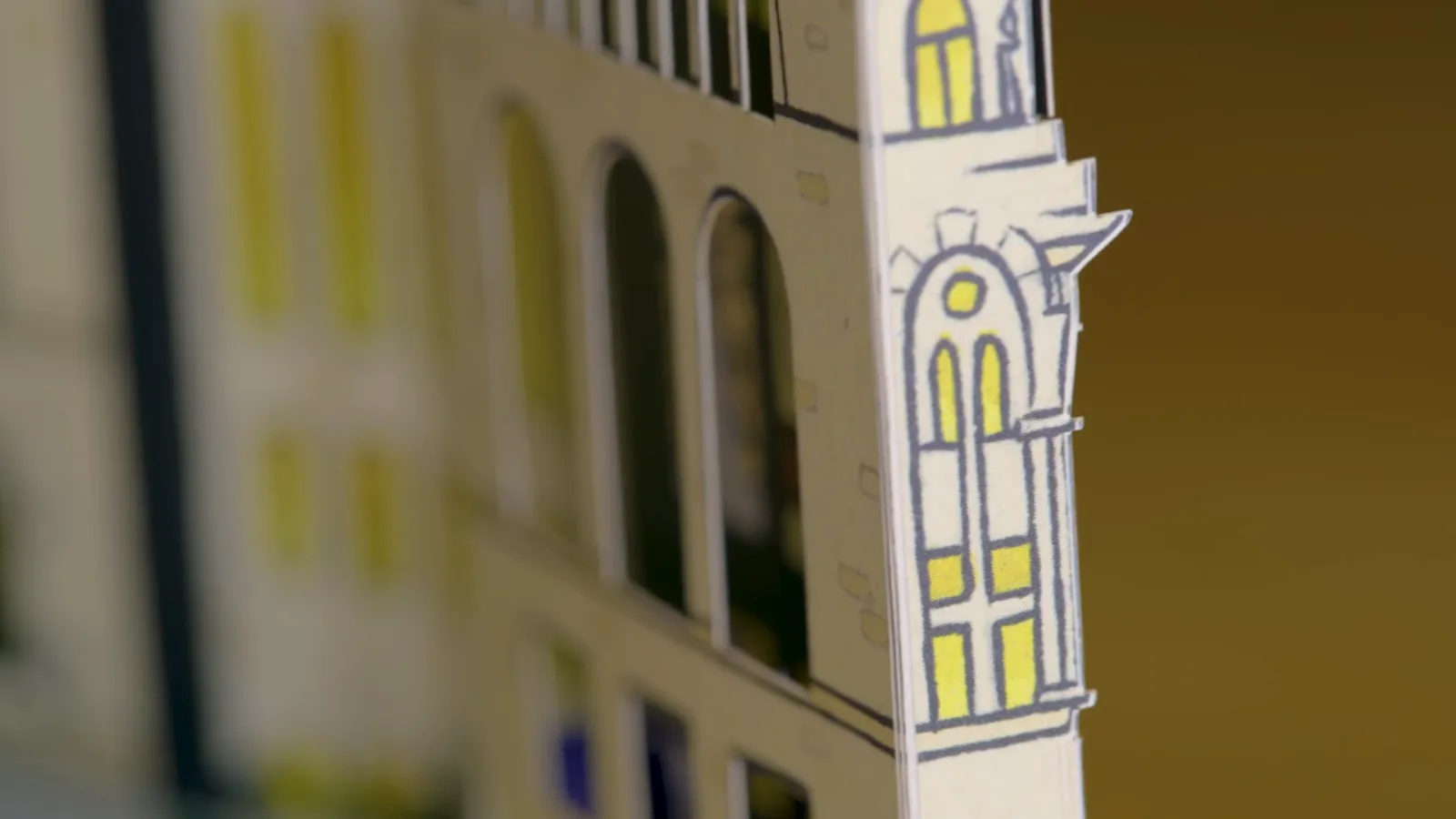 Batsel wanted to give expression to the sense of possibility and discovery she feels when she's in the Newberry.
" You don't know what you're going to find when you go around a corner at the Newberry. In our pop-version of the library, if you're willing to pry into little crevices and look into windows, you will be rewarded."
Hannah Batsel
Artist
Batsel's illustrations bring the pop-up Newberry to life, while Sheehy's paper engineering gives it a structure worthy of the library's iconic architecture.
" The building has a lot of character. The building IS a character. There was strong interest in featuring it in the pop-up."
Shawn Sheehy
Paper Engineer
Copies of the Newberry pop-up were produced as DIY assembly kits. Visitors to Pop-Up Books through the Ages are invited to take a kit home with them as a keepsake and build their very own Newberry pop-up!
For Your Viewing Pleasure
Watch Hannah Batsel and Shawn Sheehy discuss their artistic process and inspiration for the Newberry pop-up:
Sign Up for Our Mailing List
Let's get on the same page. Start receiving updates about Newberry programs, collections, and digital resources right in your inbox.