Trade cards—perhaps best described as a mash-up of a business card and advertisement—were popular throughout the 18th, 19th, and early 20th centuries. The Newberry holds about two dozen collections of such cards, including specimens from England, Belgium, France, and America.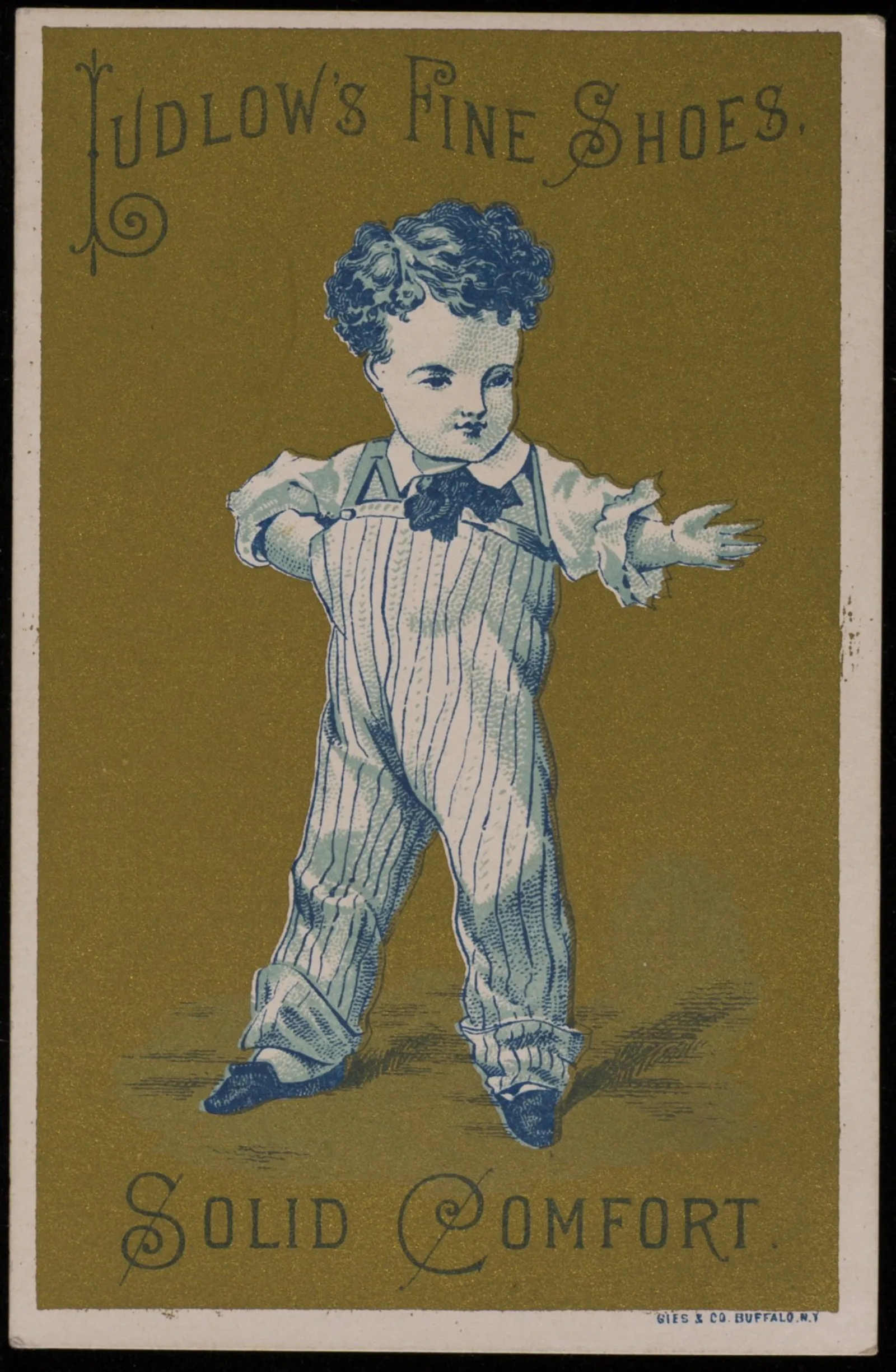 Although trade cards originated in the 18th century, they changed radically in the 1870s. After the Civil War, American industry grew rapidly, helped along by burgeoning technologies, including color printing. While earlier printers had experimented with color printing processes, they were expensive and laborious to undertake. By the mid-19th century, color lithography had become fast and inexpensive, and American printers began producing cards in color, including greeting cards and valentines.
Industrious businessmen saw these cards as a way to attract customers. Trade cards thus soon became part of the nascent advertising industry in the United States. (The first advertising agency opened in 1869.) Cards were often printed with an image of a product on one side and a blank (or partially blank) space on the other, where businesses could add contact information and other promotional material. Because the cards were small and sturdy, they could be carried by salesmen, picked up in a shop, or included with a product.
Colorful and unlike anything people had seen before, the cards were highly collectable and were often gathered in albums. Advertising everything from medicine to soap to clothing to chocolate to tinned meat, the eye-catching images and text could be sentimental or witty, offering a window onto 19th-century tastes and senses of humor.
Trade cards also offer a window onto pre-Mad-Men-era marketing strategies (or lack thereof). The choice of text and imagery could be a bit random—questionable, even. For example, the Leipig Company used a passage from Hamlet in an advertisement for their Meat Extract; in retrospect, it seems a rather dubious decision to associate a food product with a scene describing poison.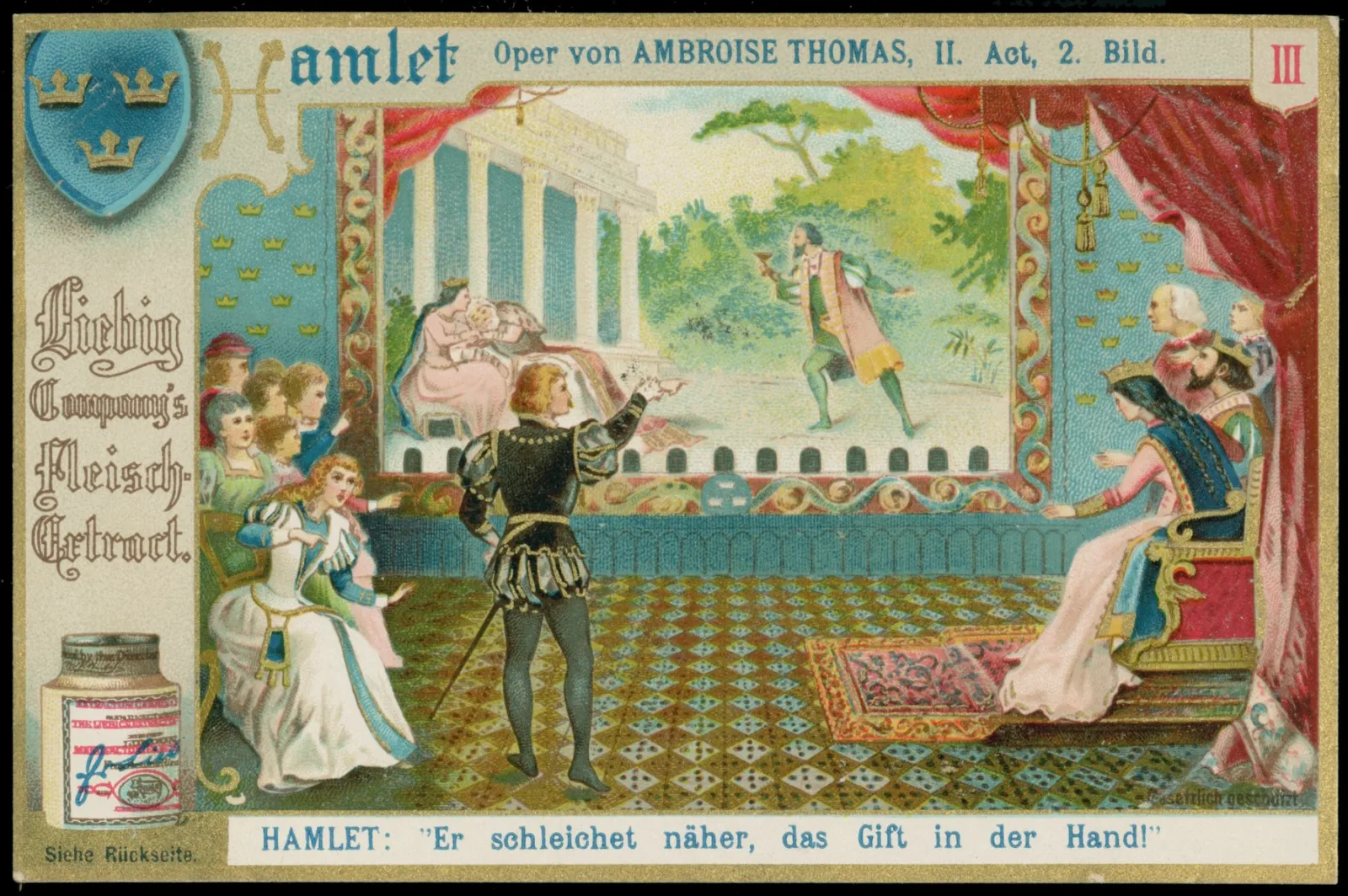 Another trade card advertising cough syrup shows children preparing the medicine by heating two kittens in a skillet. With its strange mix of Victorian sentimentality and (hopefully) dark humor, the card nevertheless endorses two universal truths: cats are like medicine and children should generally be supervised in the kitchen.
The craze for collecting trade cards fizzled in the early 20th century, when colorful advertising became standard in magazines and collectors turned their attention to other items, including baseball cards (a descendant of trade cards) and photographs. Today, trade cards offer us a tantalizing look at American industry, printing technologies, and cultural tendencies of the last third of the 19th century.
About the Author
Jill Gage is the Custodian of the John M. Wing Foundation on the History of Printing at the Newberry.