When students learn to decode the materials of history, they build foundational skills for life. The Newberry provides K-12 educators with free teaching resources that make it easy to incorporate primary sources into classroom instruction.
Digital Collections for the Classroom
The Newberry's Digital Collections for the Classroom feature primary sources that can be used to teach a range of K-12 subjects, from Shakespeare and the US Civil War to immigration and African American history.
Through this free platform, teachers will find high-quality resources for classroom instruction. In addition to enlivening the classroom experience, the Digital Collections for the Classroom support key history and literature learning goals in critical thinking, analysis, close reading, and visual literacy.
Our curated selection of primary sources gives educators, students, and researchers a starting point for asking questions about the past and feeling empowered to find the answers.
Accompanying these primary sources on the Digital Collections for the Classroom platform are ready-to-use history lesson plans and class activities. These lesson plans and activities are designed to support students in their critical thinking and aid them as they synthesize new information with their existing knowledge.

Lessons available on the Digital Collections for the Classroom site allow students to practice analyzing primary sources from the Newberry collection. Through these lessons, students build foundational skills for interpreting written and visual sources of history and other humanities fields.

Essays illuminate and contextualize the primary sources available on the Digital Collections for the Classroom platform. Written by subject specialists, these essays are accessible introductions to innovative scholarship on a range of historical, cultural, and literary topics. We've also included discussion questions that can be combined with the essays for classroom instruction.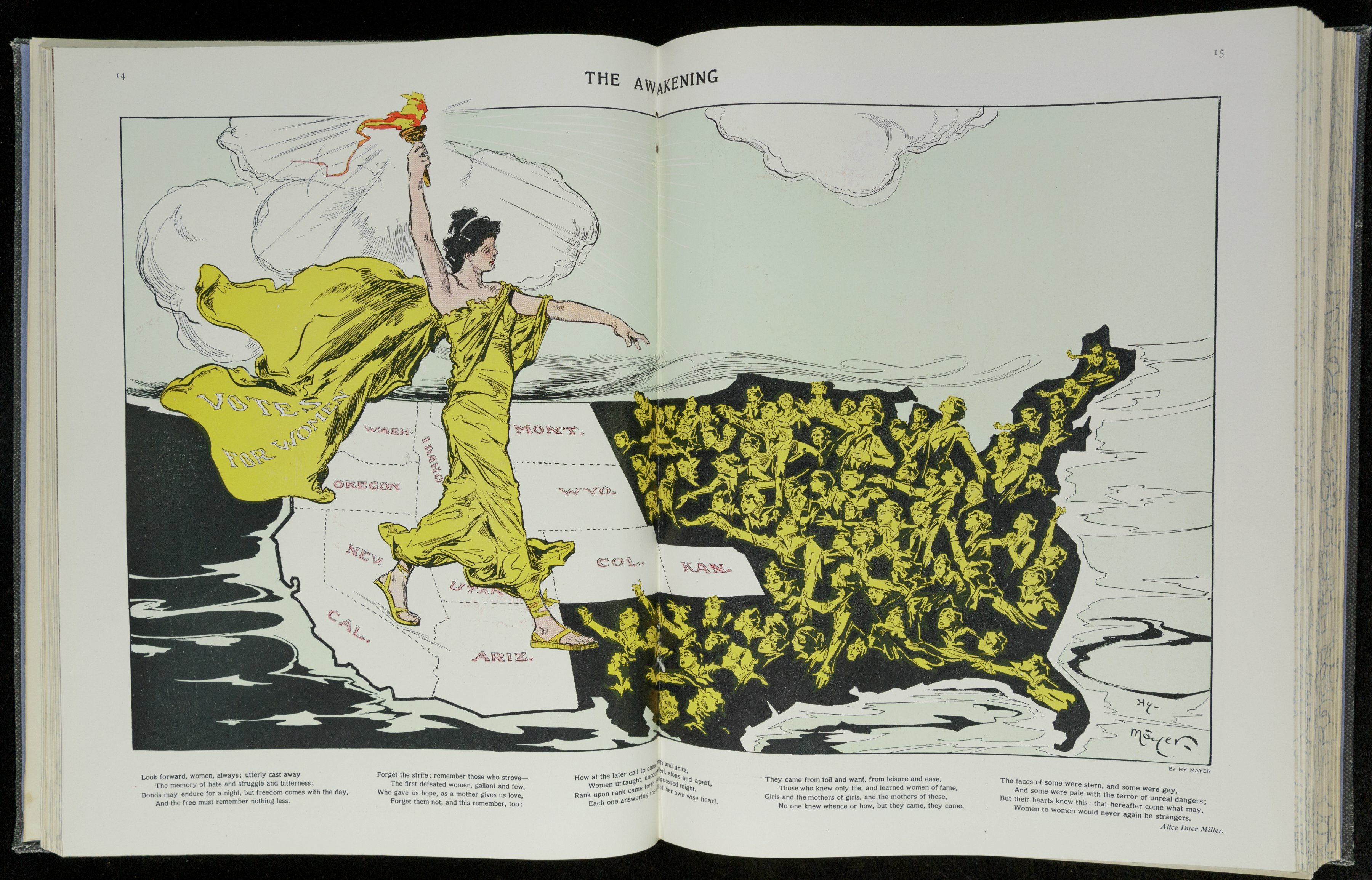 More for Teachers and Students
Professional Development
Led by Chicago-area scholars and Newberry subject specialists, professional development seminars allow teachers to learn at one of the world's premier research libraries.
Student Experiences
Opportunities for high school teachers and students to engage with real historical documents right in their own classroom.
Have a Question?
We're Here to Help
Contact us with any questions about how you can use Newberry collections and resources in your classroom.
Group and Class Visits
Book a time for your group or class to visit the Newberry for an interactive learning experience with our collection and staff.
Learn More
Old School Classroom Technology
In the early modern era, students learned to read using hornbooks. Hornbooks were wooden boards or paddles covered with a protective screen made from animal horns.
On Our Blog