When students learn to decode the materials of history, they build foundational skills for life. The Newberry provides K-12 educators with free teaching resources that make it easy to incorporate primary sources into classroom instruction.
Digital Collections for the Classroom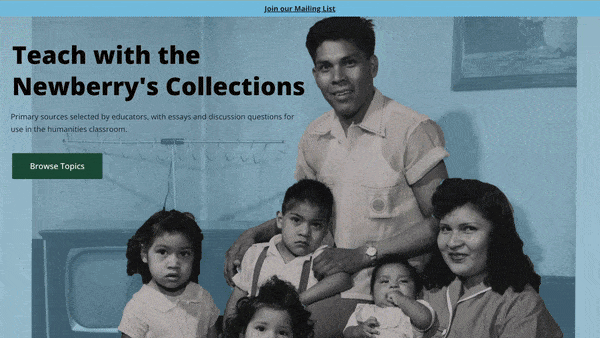 The Newberry's Digital Collections for the Classroom feature primary sources that can be used to teach a range of K-12 subjects, from Shakespeare and the US Civil War to immigration and African American history.
Through this free platform, teachers will find high-quality resources for classroom instruction. In addition to enlivening the classroom experience, the Digital Collections for the Classroom support key history and literature learning goals in critical thinking, analysis, close reading, and visual literacy.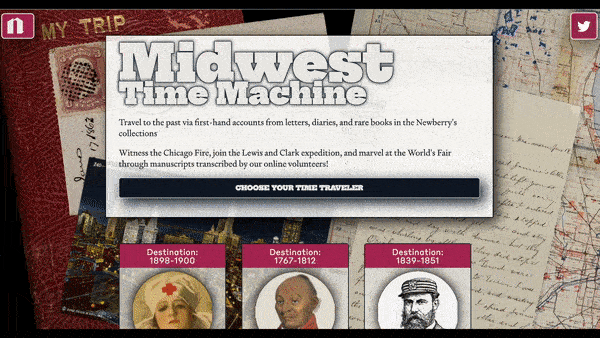 Explore photographs and first-hand accounts of the past through Midwest Time Machine. Each path focuses on a different person living through history, from an Indigenous war chief to a teenager attending the World's Columbian Exhibition. Students can read quotes from primary sources like diaries, letters, and rare books, providing a variety of unique perspectives on centuries of Midwest history.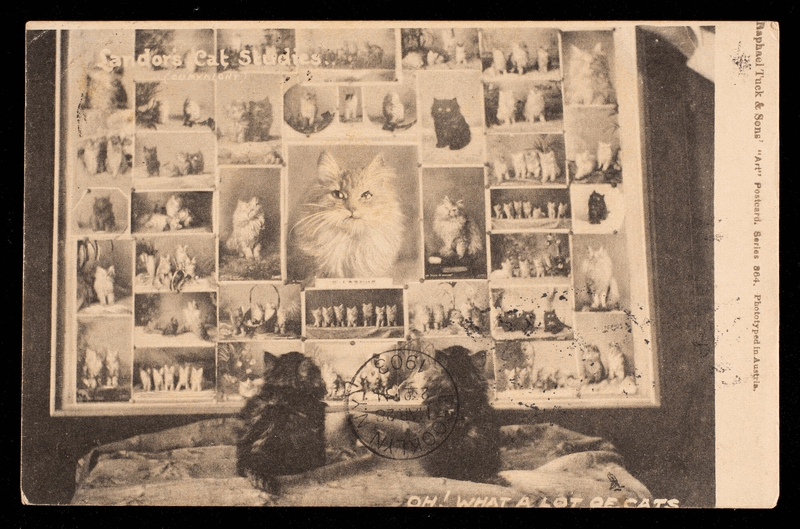 Contribute to future scholarship by tagging and transcribing early 20th century postcards. Volunteers on Postcard Tag provide metadata that helps make the Newberry's postcard collection, one of the largest in the world, searchable and accessible. The project has multiple workflows to work on and a variety of educational resources related to postcards. Students can transcribe postcard messages from the 1910s, learn about 20th century visual culture, and aid researchers through their work.
Seeing Race Before Race: A Closer Look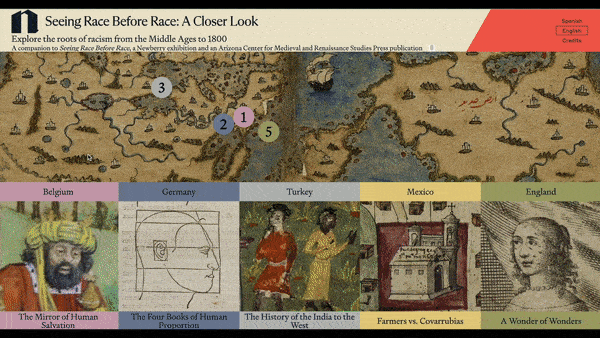 Explore how manuscripts, printed books, visual art, and maps show race-making at work around the world before 1800. This resource offers a deep dive into five objects, demonstrating the ways in which their content, physical features, and historical context are evidence for the presence of race in medieval and early modern thought and culture. Ideal for the classroom, these short investigations can help students of various levels understand how to access stories and experiences from the distant past —including those of communities of color—that are hidden under the surface of its surviving material sources.
More for Teachers and Students
Professional Development
Led by Chicago-area scholars and Newberry subject specialists, professional development seminars allow teachers to learn at one of the world's premier research libraries.
Student Experiences
Opportunities for high school teachers and students to engage with real historical documents right in their own classroom.
Have a Question?
We're Here to Help
Contact us with any questions about how you can use Newberry collections and resources in your classroom.
Group and Class Visits
Book a time for your group or class to visit the Newberry for an interactive learning experience with our collection and staff.
Learn More
Old School Classroom Technology
In the early modern era, students learned to read using hornbooks. Hornbooks were wooden boards or paddles covered with a protective screen made from animal horns.
On Our Blog